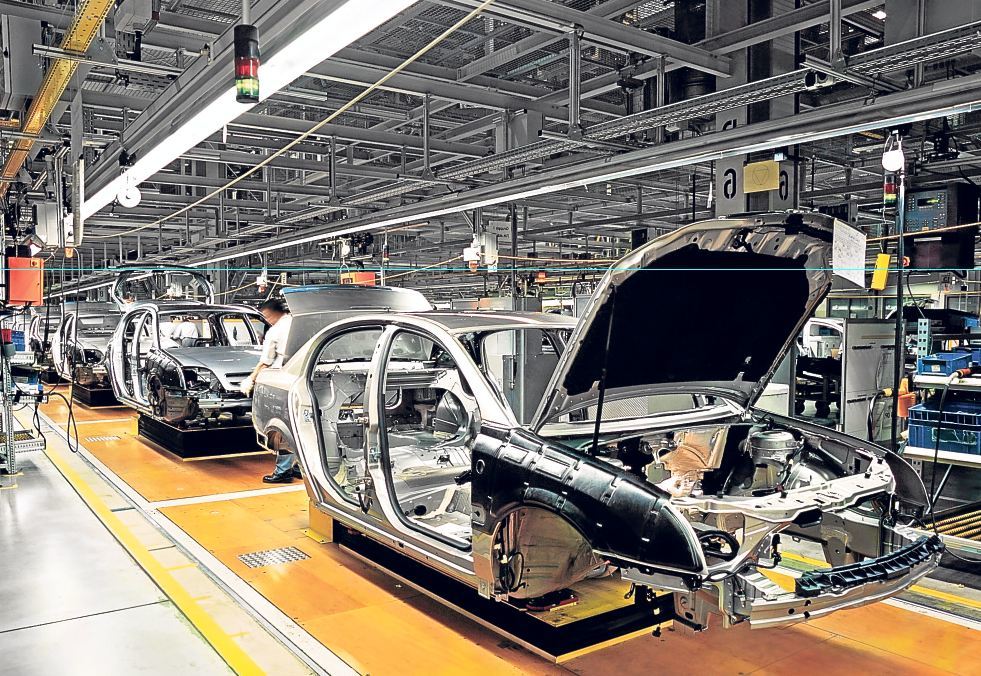 Green transport campaigners say carmakers are holding back electrified models to clear diesel stock, but the Society of Motor Manufacturers and Traders (SMMT) disagrees.
Automotive industry body the Society of Motor Manufacturers and Traders says claims that car manufacturers are deliberately holding back low-emission vehicles shows "a fundamental lack of understanding of the industry".
Green transport campaigners Transport and Environment (T&E) accused car manufacturers of delaying more efficient models until 2019 to clear old diesel stock and "deceive" lawmakers into thinking new emissions targets to be introduced in 2021 are too tough to achieve.
In a statement, T&E said: "This tactic of continuing to sell old models for as long as possible makes it clear that carmakers are both optimising profits and trying to deceive regulators that they will struggle to hit the 2021 CO2 targets as the EU ponders new targets for 2025.
"But the price is being paid by car buyers – for whom more fuel-efficient models are not yet available – and by the planet as CO2 emissions from cars and vans continue to rise."
However, SMMT chief executive Mike Hawes hit back at the claims, saying: "This report shows a fundamental lack of understanding of the industry, its product cycles and the legislative process.
"Cars are produced on five-to-seven-year cycles, and the number of model updates from each brand will vary naturally from year to year.
"Producing new models takes time and huge investment, and manufacturers now face the challenge of developing new technology to meet a 2020 regulation which still hasn't been finalised.
"There is an ever-increasing range of advanced, low, ultra-low and zero-emission vehicles to suit all lifestyles and consumer demands as the industry continues to address environmental ambitions."
Figures released by the SMMT in January showed that the average CO2 emissions of new cars sold in the UK increased by almost 1% last year – the first time since 1997 that the figure hasn't decreased year-on-year.
At the time, Hawes blamed this on the demonisation of diesel. Sales of cars running on the fuel were down 31% last year – a trend that has continued into 2018 – but they typically emit lower CO2 than petrol vehicles.
Recommended for you

ExxonMobil, CNOOC and Shell team up for carbon capture and storage hub in China