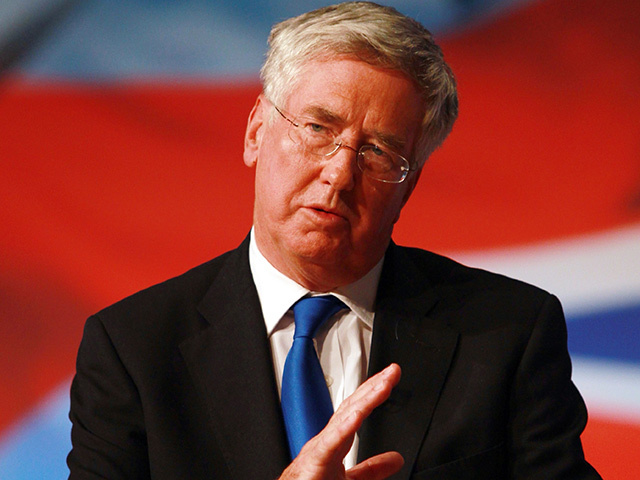 The Offshore Wind Industry Council has highlighted a new report from former UK energy minister, Sir Michael Fallon, which has called offshore wind "one of Britain's biggest success stories".
In the report, entitled Winning Locally, Going Global, Mr Fallon describes the offshore wind sector as "vital infrastructure of [the UK's] future" and claims that "over the next four years alone, offshore wind will be Britain's fourth largest infrastructure programme".
Mr Fallon also claimed that UK offshore wind exports can grow fivefold from £500 million in 2017 to £2.6 billion by 2030.
He said: "the opportunities for Britain are enormous and in danger of being undersold". He urges the Government to "give the offshore wind industry the same level of ministerial attention and support as the aerospace, pharmaceutical and defence industries".
Clark MacFarlane, managing director of Siemens Gamesa Renewable Energy UK and representative of the Offshore Wind Industry Council, said: "We welcome the ambition expressed in Sir Michael Fallon's report to grow the UK's offshore wind supply chain. British firms are already exporting goods and services to offshore wind projects around the world, as well as supplying UK projects. The case for Ministerial support is clear, and we are working with Government on a Sector Deal which would unlock even greater investment in our industry.
"Last week we announced a comprehensive supply chain review, to be carried out by the former McLaren Group CEO Martin Whitmarsh, who will publish a supply chain development plan later this year, specifying ways to maximise the benefits of offshore wind for UK plc. Sir Michael's report will complement the extensive review to be undertaken by Martin Whitmarsh for the Offshore Wind Industry Council. The findings from both reviews will feed into the supply chain development plan."
Benj Sykes, co-chair of OWIC and UK country manager for Ørsted, added: "As Sir Michael Fallon states in his report, the economic opportunities offered by Britain's world-leading offshore wind sector are enormous; comparable to the aerospace, pharmaceutical and defence industries.
"The export opportunities are also huge, and we agree that building a strong, internationally competitive supply chain must consider both existing companies and potential entrants, to ensure the whole of the UK benefits from this rapidly growing industry".
Recommended for you

Offshore wind firms urged to help protect local fishing industry