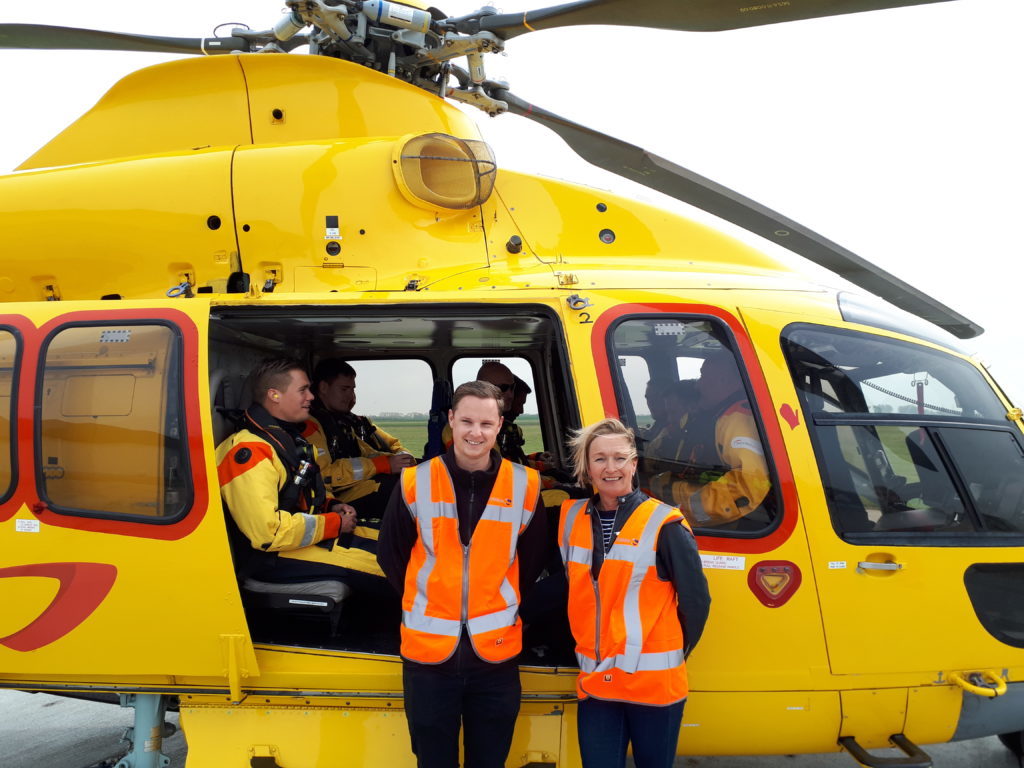 A new helicopter terminal at Zeeland Airport opened yesterday offering transport services to the offshore wind energy sector.
Opened by Peterson, an energy logistics service provider, the new terminal saw its maiden flight take passengers from marine contractor Van Oord to the East Anglia One wind farm.
Peterson say that Zeeland Airport is located just 3.5km from the port and only a 15-minute flight to the new Borssele wind farm and that flying personnel and equipment to the sites "will be one of the most efficient ways to travel, saving time and the associated costs".
Jan Schipper, regional director at Peterson, said: "We are delighted to see the first flights taking off from the new Zeeland Airport terminal, signifying a new era for transport in the region.
"This is an area in which we already have decades of experience, through our Den Helder terminal, and we have used our proven process to bring a great customer experience to Zeeland Airport.
"The renewables industry is a growing and evolving business and through this new terminal, we have the flexibility to support its changing needs. Depending on what the market is asking for, we will look at what kind of services we can offer in addition to helicopter transfers. Our local Vlissingen office will play an important role in this."
Martin Dekker, manager at Ovet Shipping, the Zeeland office, added: "Peterson has vast experience in servicing the renewables market for a substantial number of clients, so we understand the demands of the industry. Additionally we operate against the highest HSEQ standards."
"Our passenger terminal ensures we can effectively and safely manage personnel and flights to reduce travel time and costs for our clients. Furthermore, we can offer fully integrated logistics support over sea and land as well."
Recommended for you

Tech giant Amazon announces investment in 'major' Scottish offshore wind farm