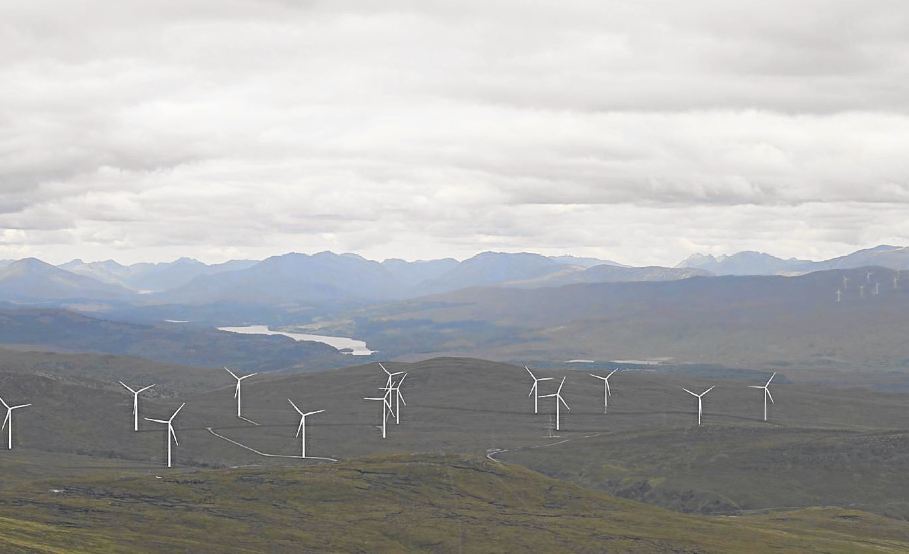 Two wind turbine  developments in the  Highlands have been rejected by Scottish ministers in a move  approved by the John Muir Trust charity.
A public local inquiry (PLI) was conducted into the proposed 20-turbine development at Caplich in Sutherland, raising  concerns of significant harm to two wild land areas as well as compromising the natural environment, amenity and heritage  resources of the areas.
A separate PLI was  conducted on the proposed 13-turbine development  at Culachy, Fort Augustus, with the results citing  impacts on one wild land area and the development not being in the right place.
Andrew Bachell, chief executive of the John Muir Trust, said: "We are  delighted at these decisions and pleased the Scottish Government is sending out a strong message that our wild and scenic places are of national importance.
"Since the Wild Land Areas map was approved in 2014, 10 wind farms with a total of nearly 200 turbines have been refused because of their impact on these landscapes and ecosystems.
"We would hope that these latest decisions will help persuade developers to focus their efforts on less sensitive areas."
One project at Strathy South wind farm in Sutherland was  approved by the Scottish  Government, however, much to the disapproval of the John Muir Trust.
Mr Bachell added: "We recognise the need for  renewable energy but unnecessarily wrecking one part of the environment in exchange for another does not make sense."
The development is  located on the edge of the Flow Country peat lands in Sutherland and has also received criticism from RSPB Scotland.
The move to grant  planning permission comes three years after a public inquiry took place.
An RSPB spokeswoman said: "Strathy South is right in the very heart of the Caithness and  Sutherland Peatlands
Special Protection Area and Ramsar, a European and internationally  important place for
wildlife.
The decision to approve a wind farm in this extremely sensitive  location sits very  awkwardly with Scottish ministers' commitments to maintain the highest international environmental standards."
Recommended for you

BP bids to build two offshore wind farms in the Netherlands