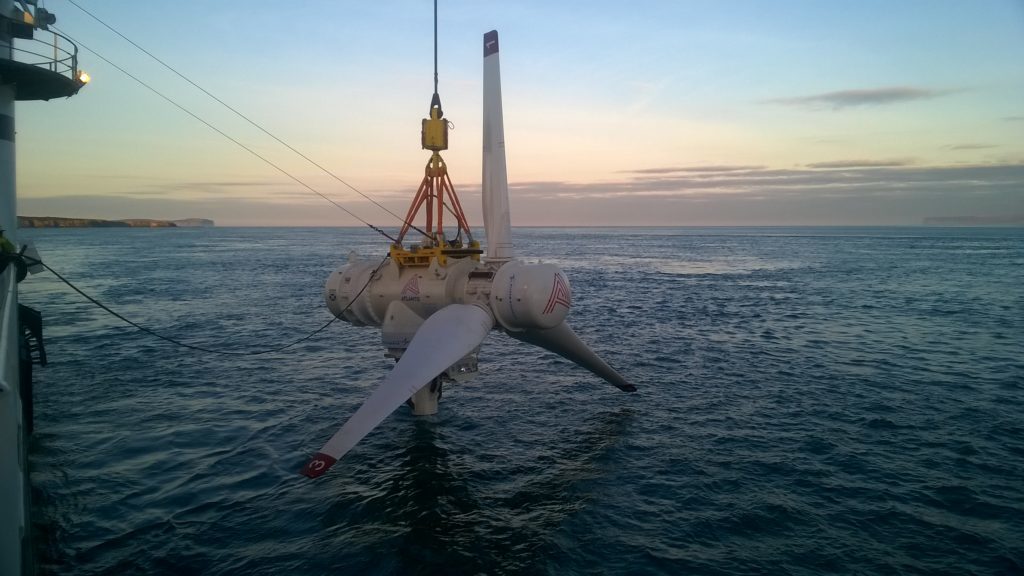 Aberdeen-headquartered Xodus Group has unveiled plans to go after the tidal energy market in Japan.
The energy consultancy has signed a pact with renewables supplier Atlantis Resources, which is behind MeyGen, said to be the largest tidal stream project in the world.
They will work to secure funding and develop a three to eight turbine demonstration project in Japan, showing the technology is commercially viable.
Both firms visited the country earlier in the year to promote tidal energy as a future credible energy source for the region.
Atlantis, which has an office in Edinburgh, has previously worked with Xodus on the MeyGen scheme off the coast of Orkney, with the Aberdeen firm helping create the environmental impact assessment.
MeyGen is split into various phases, with the first becoming operational last month.
Pete Tipler, principal consultant at Xodus Group said: "Over the last few years, have built up strong connections in Japan through Chiyoda and we look forward to progressing this opportunity with Atlantis.
"We have a long and trusted relationship with Atlantis from the early days of their turbine testing at the European Marine Energy Centre (EMEC) and through the MeyGen project and can rely on the experience of their team to understand the opportunities and challenges of developing a tidal project in Japan.
"Together, we need to prove tidal energy as a competitive renewable energy source for the country."
Tim Cornelius of Atlantis Resources added: "We are looking forward to working alongside Xodus pursuing development opportunities in this exciting market. This is a continuation of our long-established relationship over many years at the MeyGen project that has seen the tidal stream sector move from demonstration to operations of commercial scale arrays.
"We look forward to replicating this success and have already commenced pursuing several project opportunities in Japan together."
Recommended for you

Worley, Voar, Wood Mackenzie publish study into Shetland energy hub