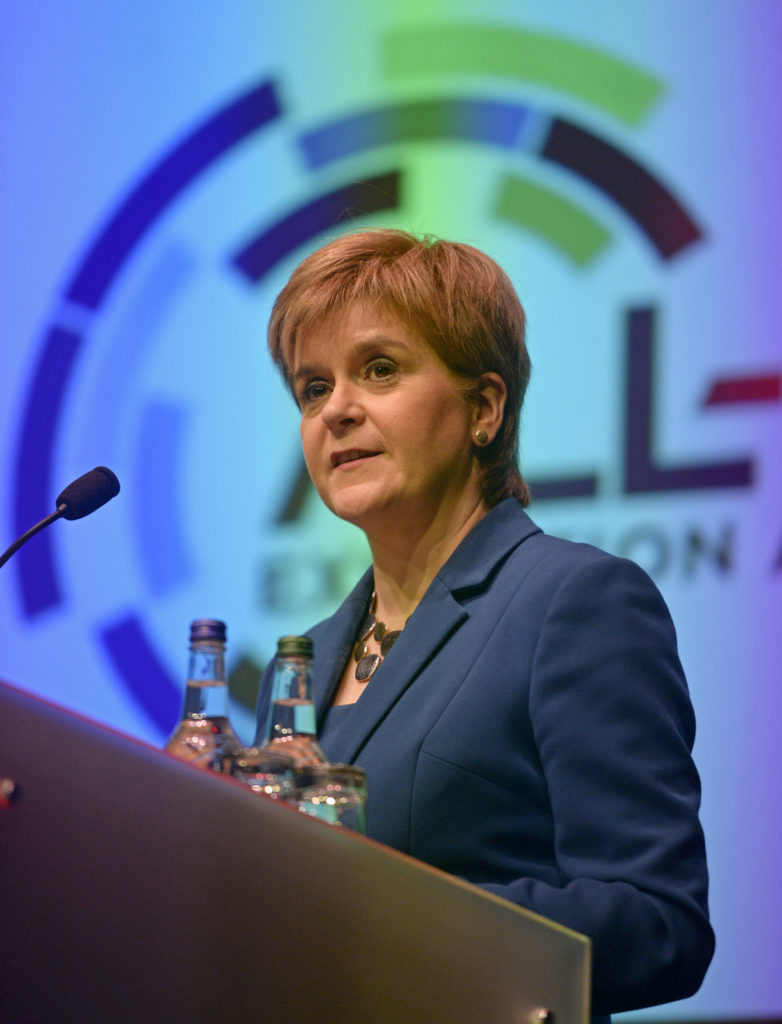 The First Minister has announced a £54.5million fund to help tackle fuel poverty in Scotland.
Speaking at the All Energy Conference in Glasgow, Nicola Surgeon launched the scheme to ensure that all homes have an Energy Performance Certificate (EPC) rating of at least band C by 2040.
EPCs rate the energy efficiency of a building, from A (very efficient) to G (inefficient), showing how costly it will be to heat and light it.
The programme – Energy Efficient Scotland Route Map – will be supported by the £54.5million funding.
The Scottish Government says it confirms that all landlords of privately rented homes will need to achieve a rating of band E at change of tenancy by April 2020
That will follow to band D by end of March 2022 to ensure tenants live in warmer and more affordable homes.
Meanwhile, £5.5million of the funding will be allocated to help local councils expand their fuel poverty and energy efficiency programmes.
The First Minister said: "The Scottish Government's energy efficiency programme will help ensure all our buildings are warmer, greener and more energy efficient.
"The major investment in this programme highlights our clear commitment to ensuring that we tackle fuel poverty and reduce greenhouse gas emissions – helping those on low incomes as well as protecting our environment."
Cllr Elena Whitman, COSLA Community Wellbeing spokeswoman said: "The publication of the Energy Efficiency Scotland Route Map is welcomed by Scottish Councils. Our buildings need to be comfortable to work and live in, and heating them should be affordable. The route map will address this and is a priority for council leaders.
"Local Government is ready to work in a constructive partnership with the Scottish Government. We've a good record of achievement on area based schemes. We want to deliver the ambitious targets and harness the significant local economic benefits that should result."
Recommended for you

Scotland facing 'tsunami of fuel poverty' warns First Minister