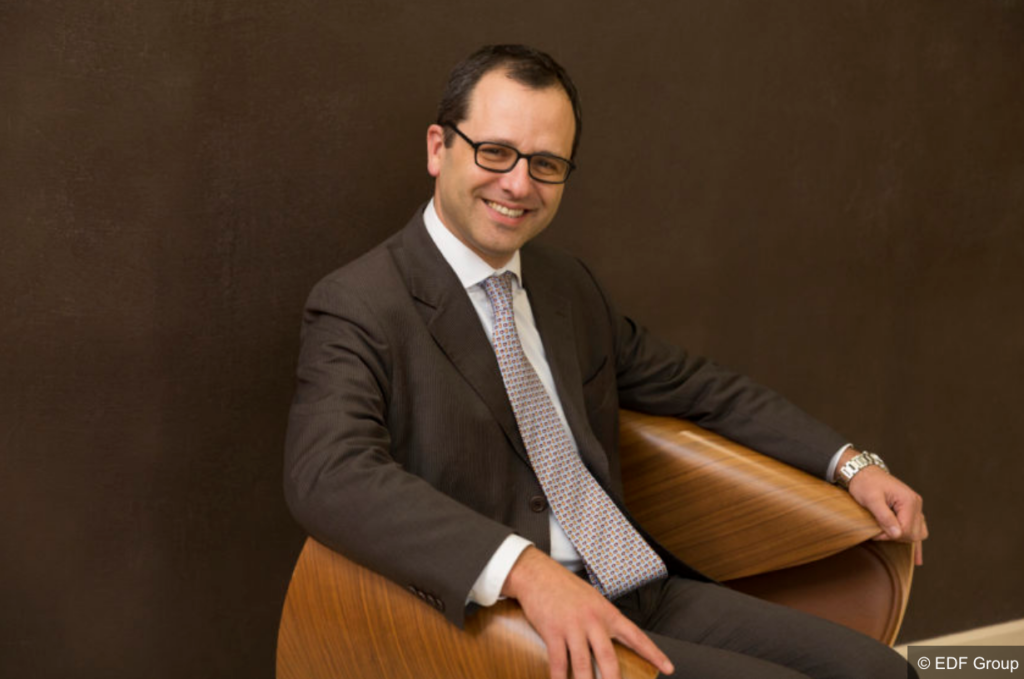 Scotland's largest in-development offshore wind farm has been sold by its Irish owner to French energy giant EDF.
The £1.8 billion Neart Na Gaoithe (NNG) array off Fife Ness is one of the largest ever to be brought forward in Scotland and physical construction of the array is due to begin imminently.
On commissioning in 2023, the 450 megawatt scheme will provide power for approximately 375,000 homes.
The new owner has acquired NNG from Dublin-based Mainstream Renewables Power through its EDF Renewables UK subsidiary.
The value of the deal has not been disclosed.
"This large-scale new offshore project demonstrates our strong ambition in being a leading global player in the offshore wind industry," said Bruno Bensasson, EDF Group senior executive president responsible for renewable energies.
"It confirms EDF Group's wider commitment to renewables in countries where EDF already has a strong footprint such as the United Kingdom.
"The project is consistent with the CAP 2030 strategy that aims at doubling EDF's renewable energy generation by 2030."
Simone Rossi, CEO of EDF Energy added: "This is evidence of our continuing investment and growth in Scotland, where we are the largest generator of low carbon energy.
"Our operations contribute £389m to the Scottish economy every year and we employ more than 2,800 staff and contractors.
"We supply 144,000 customers in Scotland."
The NNG project was beset with delays after bird charity RSPB Scotland launched a 2014 bid for Judicial Review of planning consents granted by Scottish Ministers for it and two other wind farms planned for the Outer Firth of Tay and Forth – Seagreen and Inch Cape.
The court challenge was eventually dismissed last year.
Mainstream CEO Andy Kinsella said: "The completion of this sale adds to Mainstream's global track record as the leading independent developer of some of the most significant and complex wind and solar projects across Europe, South America, Africa and Asia.
"The Neart na Gaoithe offshore wind farm has been fully developed by Mainstream and we are delighted to be handing over this world-class project."
Recommended for you

Proserv picked to monitor cables at Hywind Scotland floating wind farm