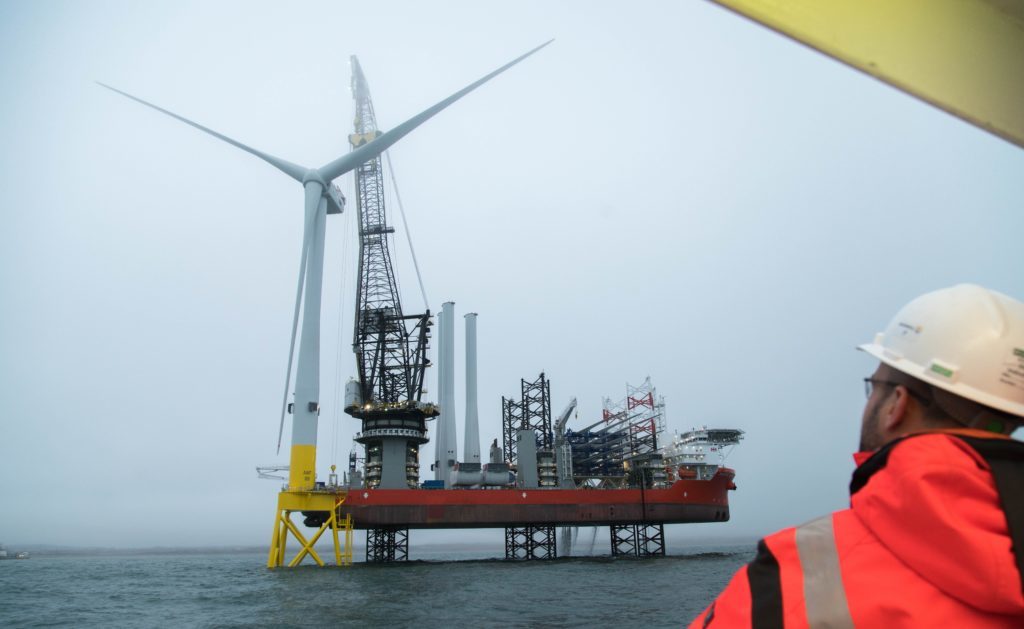 The director of Aberdeen Offshore Wind Farm project has said the development will look to take on up to 20 full-time workers to operate and maintain the site once completed.
Adam Ezzamel said the Vattenfall run project would also operate in conjunction with the Ormonde Wind Farm in the Irish Sea.
He said that the jobs would be "mainly new" in Aberdeen, "with support from those involved on the Ormonde site".
He said: "We'll be operating and maintaining them on a shared basis but it's likely that directly on the ground between ourselves and our direct contractor we'll have in the region of 20 full-time people working on the wind farm and a much larger number supporting the supply chain, but it's difficult to quantify that."
Confirming the project had installed all 11 suction bucket jackets with no hitches; Mr Ezzamel said the development was still on track to be commissioned and producing electricity by summer 2018.
He said that adverse weather due to the Beast from the East had caused "significant challenges" but that he was pleased with the speed of construction.
Mr Ezzamel said the Aberdeen Offshore Wind Farm had also managed to exceed the proposed number of Scottish companies it would contract as part of the development.
He said the project, also known as the European Offshore Wind Deployment Centre (EOWDC), had contracted "well in excess of 100 companies" during the development phase and that the "number continues to go up".
He added part of the success of the development was down to how well it has been received in Aberdeen due to the city being "naturally inclined towards heavy offshore engineering".
He said: "We've certainly put in a huge amount of work and time and effort into preparing the local community for what was about to be built on their doorstep, but also to sell the benefits of what we're doing.
"They understand the narrative, they understand the challenge of cutting emissions and climate change and the threats that it poses.
"People in Aberdeen are very naturally inclined towards heavy offshore engineering work with the city's history in the oil and gas industry so there is a lot of natural interest in what we're doing offshore which has been great for us."
Recommended for you

Proserv picked to monitor cables at Hywind Scotland floating wind farm