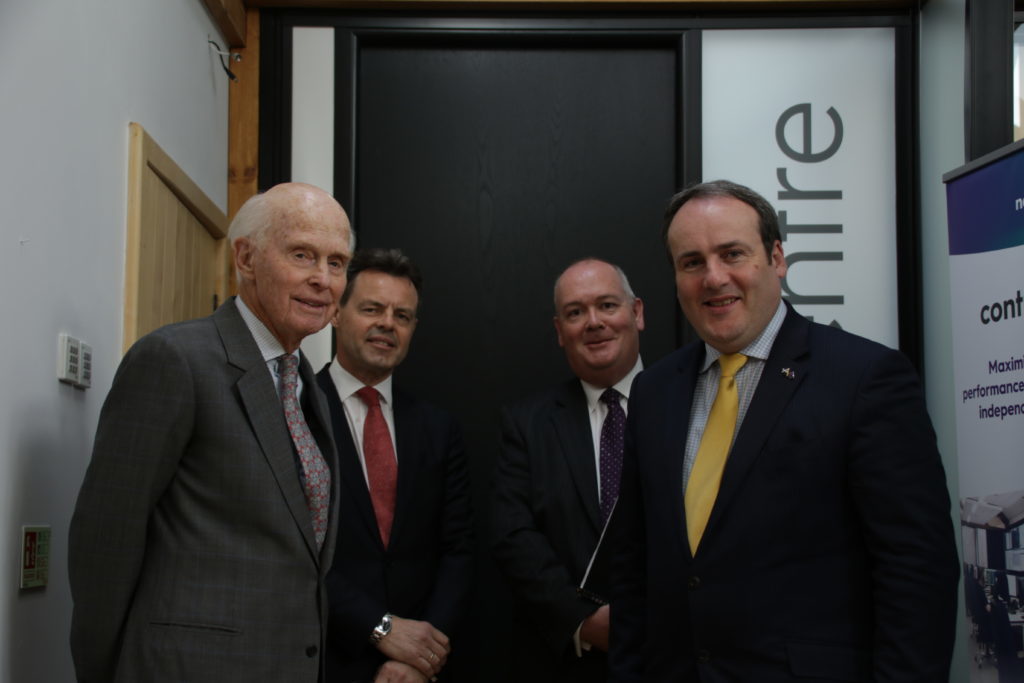 Scottish energy firm Natural Power has announced the investment of £540,000 is a new renewable energy command headquarters.
Opened by Scottish Energy Minister Paul Wheelhouse yesterday, The ControlCentre will manage 5GW of onshore and offshore wind alongside biomass, solar and hydro capacity.
The Dumfries and Galloway centre is the largest, independently operated 24/7 control room in the UK, managing more than 175 renewable energy assets which are located throughout the UK, Ireland, France and the US.
Paul Wheelhouse said: "Learning from this facility will play an important role in supporting a low carbon economy in Scotland as envisaged in the Scottish Energy Strategy and Climate Change Plan and I warmly congratulate Natural Power for its commitment to delivering a low carbon future."
The new centre will also employ 19 staff members to protect clients' assets and the grid.
Stephen Trotter, managing director at Natural Power, said: "By upgrading and increasing our capacity in the ControlCentre, we have enabled our clients to maximise their assets' performance, comply with ever-changing regulations and explore new ways of increasing revenue.
"Whilst automation plays an important role in modern asset management and the software required to deliver cutting-edge services is continually improved, another more human factor plays a vital role. An ergonomic environment, improved sound, lighting and room layout mean that the operational controllers are comfortable and safe to support our clients at any time of the day or night, whether that is site access, grid curtailment, emergency response, turbine control or any of our other services."
One of the assets managed through the ControlCentre is Fred Olsen Renewables' new Brockloch Rig Wind Farm, also opened by Paul Wheelhouse yesterday.
Fabrice Leveque, Senior Policy Manager at Scottish Renewables, added:"Natural Power's new state-of-the-art facility has been specially designed with the company's next decade of growth in mind and this should be commended.
"The Dumfries and Galloway hub will handle 5GW of onshore and offshore wind, biomass, solar and hydro capacity from the UK, Ireland, France and the US, proving that international renewable energy assets can be managed from rural Scotland.
"In our ever-changing industry, it's reassuring to see the creation of a sophisticated and flexible centre with the ability to manage capacity from multiple renewable energy technologies."