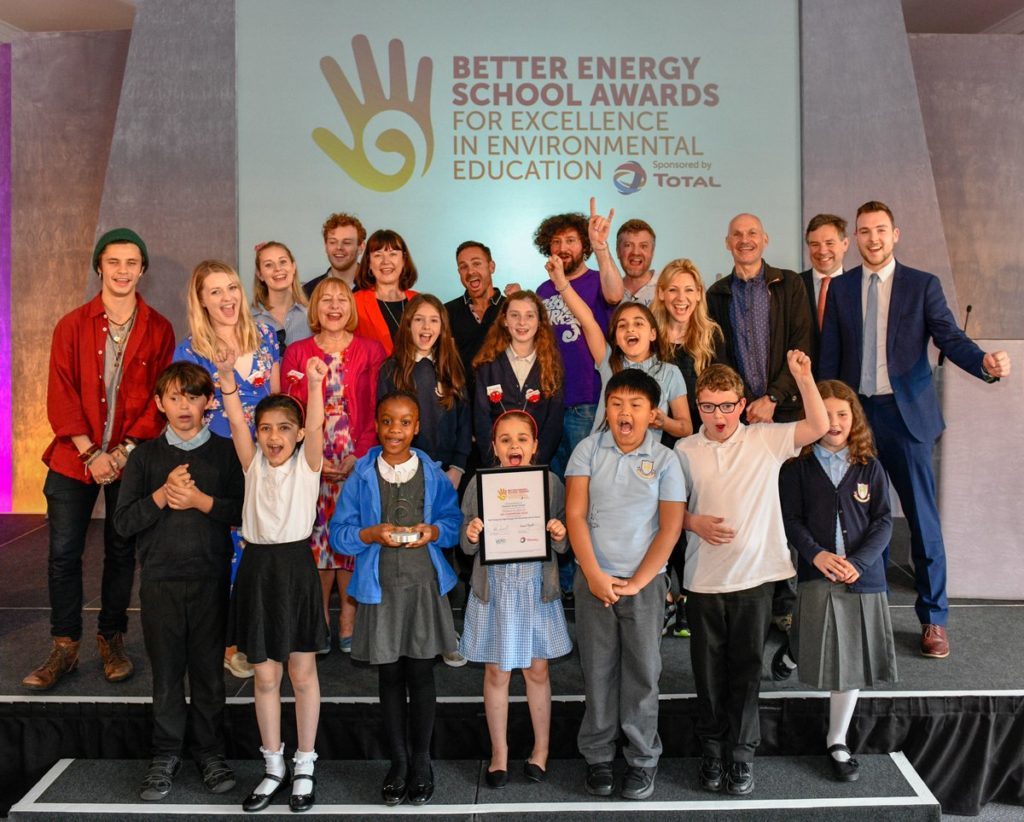 Pupils from Aberdeen's Hanover Street School have been named champions of a UK-wide sustainable energy competition.
The Better Energy Schools Award is backed by Total and run by the Young People's Trust for the Environment (YPTE).
It aims to generate interest in the environment and the need for sustainable energy.
Hanover Street pupils won a £5,000 prize for their project – 'HSS flying pigs change the world!' – out of a pool of 21,000 children who took part.
The pupils encouraged shops and restaurants to stop providing single-use items like straws over the course of the project.
The pigs, which had eco-friendly messages on their wings were sent far and wide, with businesses who agreed to the changes getting an pig display.
The pupils were inspired by the anti-pollution message from TV series Blue Planet 2, with one pig being sent to narrater Sir David Attenborough, who in return sent a thank you letter.
Teacher Elizabeth Elrick said "Our Eco Committee, Eco Craft Group, Primary 3 and Primary 5 children have worked tirelessly to reduce single-use plastic, and educate and encourage others to do the same. Their project has had a great impact in our school, local community and further afield, helping change attitudes and behaviour towards single-use plastics."
Aberdeen City Council Co Leader , Jenny Laing, said: "This is fabulous news and a phenomenal achievement for the pupils and staff at Hanover Street School. I visited the school only last week to see for myself the tremendous work being done by the youngsters in persuading local businesses to adopt more eco-friendly approaches.
"We in Aberdeen City Council pride ourselves on our innovative approaches to waste and recycling and so it's just great to know our young people are as passionate as we are and equally committed to a better environment for all.
"My warmest congratulations go to Head Teacher Alan Markey, teacher Elizabeth Elrick and of course the Hanover Street pupils for their inspirational work."
Recommended for you

Girls in energy team up to solve Scotland's energy challenges