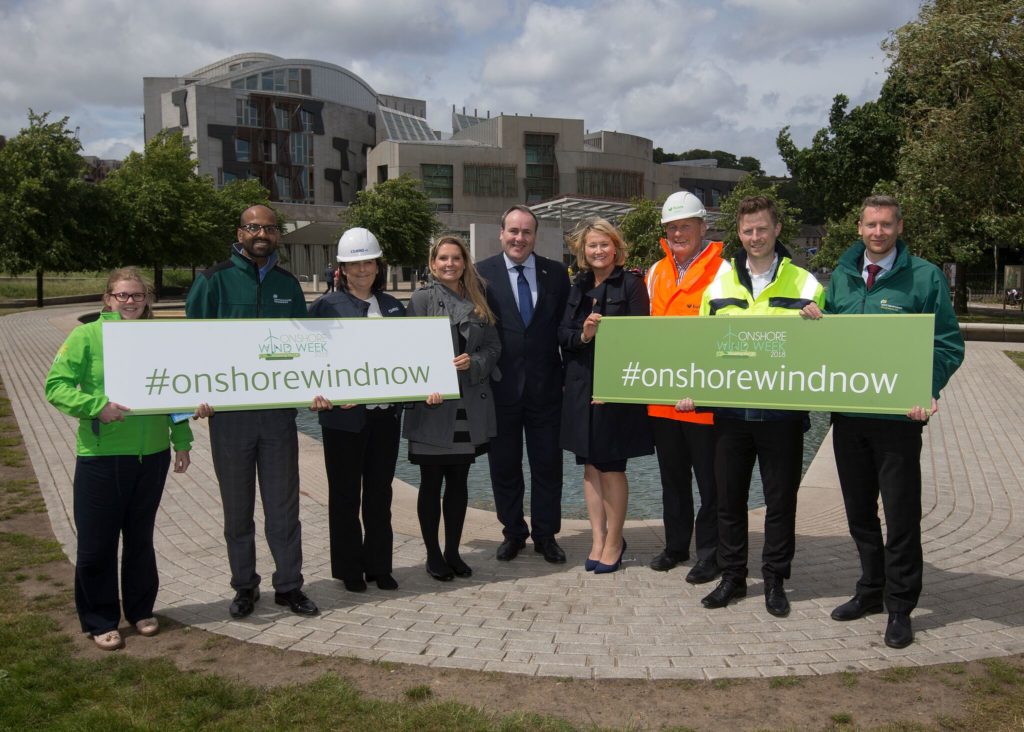 Workers from across the onshore wind supply chain gathered in Edinburgh yesterday to ask Scottish politicians to back the sector.
Apprentices from throughout the Scottish onshore wind supply chain, as well as technicians, fabricators, managers and solicitors whose jobs rely on new onshore wind met to request that more be done to ensure further development of projects.
The Scottish onshore wind sector generates 8,000 jobs and £1.5 billion in turnover, with many in the industry claiming that the sector could become even larger as developers look for opportunity among the country's numerous brown and greenfield sites.
Claire Mack, chief executive of Scottish Renewables, said: "Today's event demonstrates the power of Scotland's leading onshore wind sector.
"The breadth of the workforce in onshore wind means that the potential for economic growth through onshore wind development is huge. It was great to see such a large turnout of people whose contributions are driving clean energy forward. It helps us see just how diverse the opportunities are in onshore wind.
"These are high-skill jobs in an industry that will help shape our future economy. With the right support, there are projects that can kick-off quickly in Scotland to deliver investment and those associated jobs.
"Today, the people who make the sector the success that it is were brought to the fore."
Lindsay McQuade, CEO of ScottishPower Renewables, said: "Onshore wind supports thousands of jobs in Scotland, with billions of pounds of investment going to Scottish firms.
"It is the cheapest form of new electricity generation in the UK, and future projects could deliver even greater benefits.
"With the support of more than three-quarters of the public, and many politicians from all parties, we hope that onshore wind will continue to help power Scotland's economy."
Recommended for you

RWE's Triton Knoll offshore wind farm generates first power