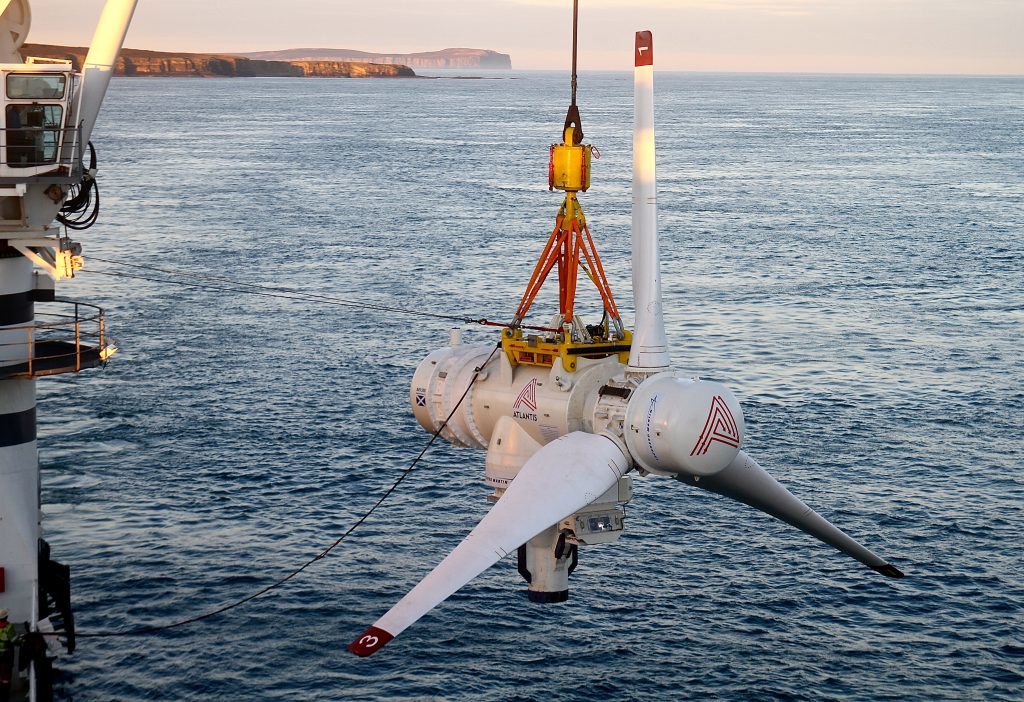 Bosses at Simec Atlantis Energy (SAE) said 2017 was the most important year in the renewable energy firm's history despite posting an £11 million loss.
Edinburgh-headquartered SAE attributed the losses to one-off advisor fees related to its purchase of a Welsh coal-fired power station from Simec, the energy arm of Sanjeev Gupta's GFG Alliance.
SAE, formerly known as Atlantis Resources, also wrote down a loan due from Atlantis Operations (Canada) following the decision to exit the joint venture.
The Scottish firm purchased Uskmouth Power plant as part of a deal which handed Simec 49.99% of Atlantis and resulted in its name change.
The deal was announced in December and completed last week.
The power station will be converted to burn pellets.
SAE hailed the significant progress made at its groundbreaking MeyGen tidal array in the Pentland Firth last year.
All four turbines for phase 1A were installed and started generating power.
The project has delivered more than 7gigawatt hours of energy to date and in March 2018 set a new world record for monthly production from a tidal stream array, at 1,400MWh.
The company suffered pre-tax losses of £11.1m in 2017, compared to a deficit of £7.3m the previous year. Revenues rose by 28% to £301,000.
Last year, the firm raised £4.1m from new and existing shareholders, and £5m through a five-year bond.
Between April and June this year another £5m was raised through a second five-year bond. Last month, an equity fundraising generated £20m for SAE.
SAE chief executive Tim Cornelius said: "We are delighted with the progress made at MeyGen this year where we have achieved a significant number of milestones including record turbine installation times, ROC accreditation and revenue generation from power sales.
"When coupled with the success of the Simec announcement in December, 2017 has been the most important year in the company's history.
"The Simec partnership provides us with transformational growth prospects as we move into an exciting new era, building a diversified sustainable energy business of material scale with the support of Simec and the GFG Alliance."
"Our focus now is on progressing the proposed conversion of the Uskmouth power station.
"We also remain focused on seizing the opportunities associated with the GFG Alliance's high quality renewable power asset pipeline by acquiring and developing operational, cash yielding projects to drive the business forward and create a renewable energy platform that will deliver attractive returns for our shareholders."
Recommended for you

Simec Atlantis seeks to raise another £341k to pay out shareholder