DEVELOPERS behind a nine-turbine windfarm scheme for Donside will put plans on display at two public exhibitions in September.
Infinis Energy tabled a proposal of application notice with Aberdeenshire Council earlier this month for a site near a derelict farmhouse at Tibberchindy, three miles west of Alford.
Each of the proposed turbines would be 377ft high.
The Northampton-based green energy firm is to stage two consultation events at Alford public hall – on Wednesday, September 7 and Thursday, September 9.
Locals are being invited to attend and view the plans.
Representatives of Infinis will be on hand to answer any questions about the development.
Infinis project manager Ben Ridder said: "We are in the early stages of preparing the planning application and are conducting detailed investigations and surveys of the area to ensure our plans are sensitively and suitably designed.
"Just as importantly, we want to talk with residents to understand any concerns they may have about the project and keep people informed about our plans.
"We have already met with some local representatives and residents living close to the site.
"We hope to see as many visitors as possible at the exhibition, where our team will be available to answer questions, and listen to feedback from residents."
The application was submitted by Glasgow-based Land Use Consultants, an environmental consultancy firm, working on behalf of Infinis.
The renewable energy company was previously granted planning permission for the Gordonstown Hill windfarm near Kirkton of Auchterless.
Infinis also operates two landfill gas sites near Aberdeen, where electricity is generated from methane gas.
The public exhibitions will be held in the public hall, Kingsford Road, Alford, on September 7, between 4pm and 8pm, and on September 9, between 9am and noon.
Recommended for you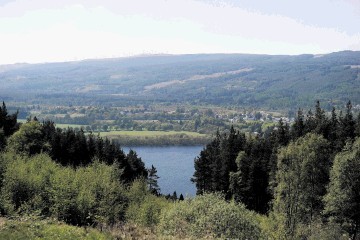 Plans for pumped hydro storage scheme at Loch Ness revealed