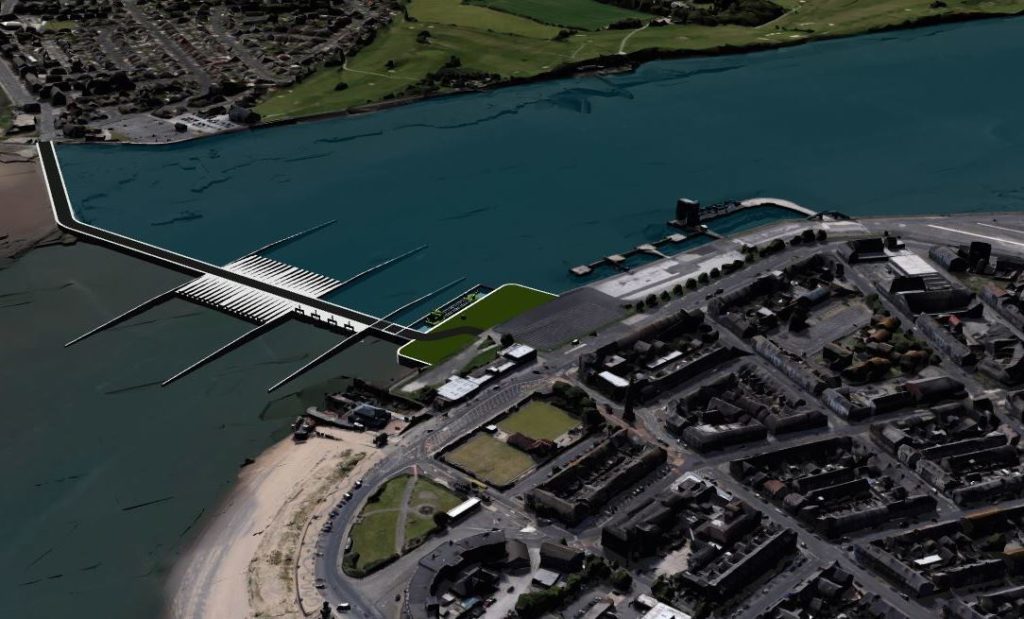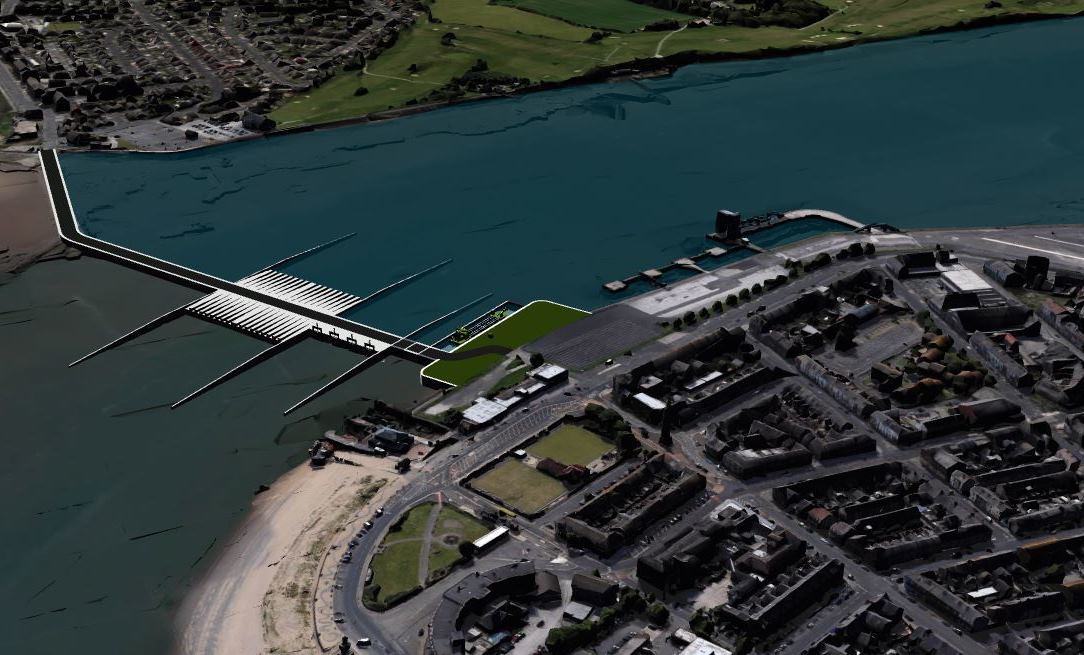 Simec Atlantis Energy's boss has defended tidal energy, calling it a "golden opportunity" as the UK Government rejected the £1.3 billion Swansea tidal lagoon yesterday.
In June 2017, the Duchy of Lancaster nominated Simec Atlantis Energy (SAE) as its preferred partner to develop the proposed Wyre Estuary tidal barrage and flood protection project, situated between Fleetwood and Knott End on the Lancashire coast.
SAE, known for the MeyGen tidal array, which generated 6 gigawats (GW) of energy during its first phase, is currently completing feasibility studies so that the development may proceed to the next stage of design, engineering and consenting.
Chief executive Tim Cornelius said: "With an expected CAPEX of £250 million and lifespan of 120 years, this project will have over 100 megawatts (MW) of installed generation capacity and we expect that it will require a subsidy that is less than the CfD awarded to Hinkley Point and potentially less than Horizon.
"Therefore the Wyre Estuary project is the ideal, cost effective option to develop tidal range technology, as well as diversify the UK's energy mix. It will provide a significant economic boost to Fleetwood and the surrounding area and fits well with the governments announced Northern Powerhouse Strategy.
"This project is the ideal pathfinder for a series of similar range projects being planned across the UK, including the Mersey, which only adds to its appeal as a sensible and good value investment proposition. This project will prove up the turbine technology required to make larger project viable and bankable.
"I would also expect that the Wyre project is the natural pathfinder project for the larger planned lagoon projects in locations such as Cardiff, Colwyn Bay and the Solway Firth. We are convinced that at larger scale, these projects will make sense and the government should now unlock this economic potential by supporting the construction of the Wyre project"
Hannah Smith, senior policy manager at Scottish Renewables, also defended the technology, saying: "While this project will not go ahead, it's crucial to remember that the UK maintains a world lead in developing wave and tidal energy.
"Wave and tidal developments have a vital role to play in boosting rural economies and contributing to both our energy ambitions and Industrial Strategy.
"However, all of this is at risk with the lack of a clear and viable route to market for tidal and wave technologies in the UK.
"We would strongly encourage both the Scottish and UK Governments to continue working with industry in order to determine the best way for our wave and tidal sectors to reach their full potential."
Recommended for you

UK Government announces £20m ring-fenced tidal funding in upcoming CfD