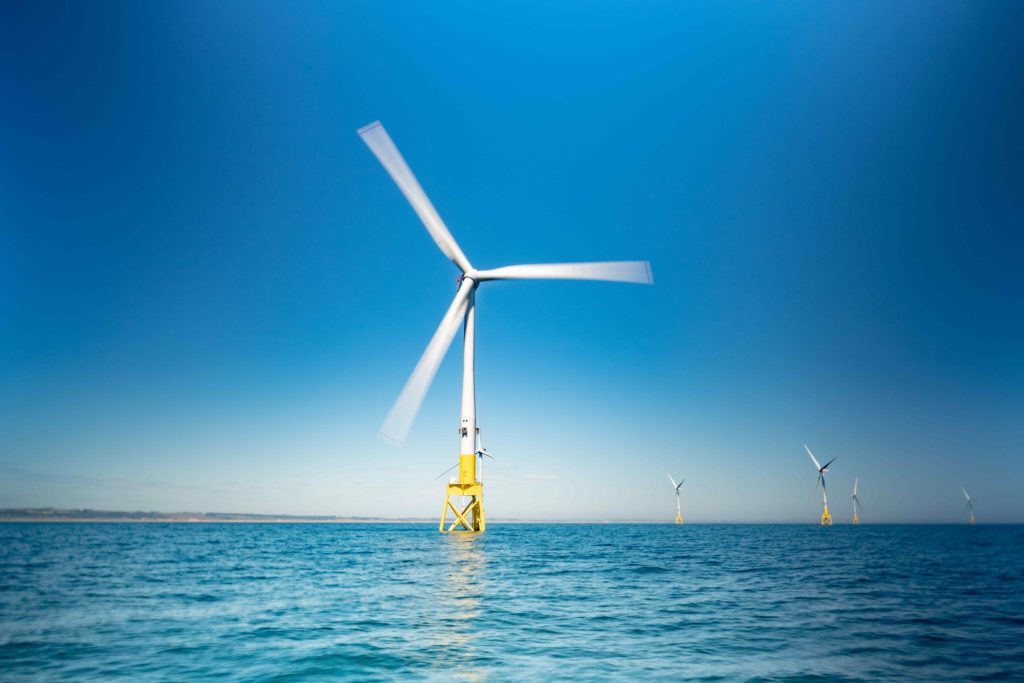 The new £300 million wind farm off Aberdeen has reached a major milestone by generating power for the first time.
The first of 11 turbines went live at the European Offshore Wind Deployment Centre (EOWDC) on Sunday, and a second was due to start production yesterday afternoon.
The development faced legal challenges from US President Donald Trump, who claimed the turbines would spoil the views from his golf course at Balmedie.
Adam Ezzamel, project director at wind-farm-owner Vattenfall, said EOWDC should be operating at full power around the end of July.
He said Scotland's wind resources were the envy of Europe and that technology tested at EOWDC would help the Scottish offshore sector grow.
Sweden's Vattenfall became sole-owner of EOWDC in 2016 when it bought a 25% stake from Aberdeen Renewable Energy Group (Areg), which was established in 2003 to promote green power.
Mr Ezzamel said the EOWDC would not have existed without Areg's "vision".
He also said the installation process had gone "terrifically well" and praised contractors for overcoming "major engineering and technical challenges".
MHI Vestas supplied the turbines from a base in Esbjerg, Denmark. Prototype blades were produced on the Isle of Wight. Dutch firm Boskalis installed offshore infrastructure, including foundations and cabling, and London-headquartered J Murphy & Sons was responsible for the onshore substation and associated cabling.
Mr Ezzamel said increased involvement from Scottish suppliers in the construction phase of offshore wind projects would be welcome. He said: "It makes sense for as much of a wind farm as possible to be produced locally."
Scottish Energy Minister Paul Wheelhouse said: "Once the test and demonstration site is fully operational, not only will this help the offshore wind sector to further reduce its costs through lessons learned during operations, but the output from EOWDC will itself add significantly to Scotland's renewable electricity generating capacity."
Jean Morrison, chair of Aberdeen Renewable Energy Group, said: "The techniques and innovations developed at the EOWDC will be hugely significant for the industry and should help to reduce the future costs of offshore wind."
Ms Morrison also said the wind farm was installed with "remarkable speed".
Gina Hanrahan, acting head of policy at WWF Scotland, said: "Developments like this have an important role to play in securing the Scottish Government's target to meet half of all Scotland's energy demand from renewables by 2030."
_____________________________________________________________________________________________________________________
Fact File:
11 turbine development in Aberdeen Bay
Awarded up to €40m of EU funding
Vattenfall commits to £300m project in July 2016
Smulders Projects in Newcastle assembles suction bucket foundations
JDR in Hartlepool subcontracted to supply 66kV inter-array and export cables
Peterhead port accommodates jacket foundations
Asian Hercules III crane vessel positions first foundations off Aberdeen in March 2018
Turbines installed April-May 2018
Features nine 8.4MW turbines and two 8.8MW models − the most powerful in the world
Installed capacity of 93.2MW
Enough to generate the equivalent of 70% of Aberdeen's domestic electricity demand
Community Benefit Scheme to receive £150,000 of investment per year
Wind farm to operate for 20 years
Will annually displace 134,128 tonnes of CO2
Removes equivalent of 736,817 cars from UK roads throughout its lifetime
Recommended for you

Over 100 jobs secured at Nigg as Global Port Services lands Seagreen contracts