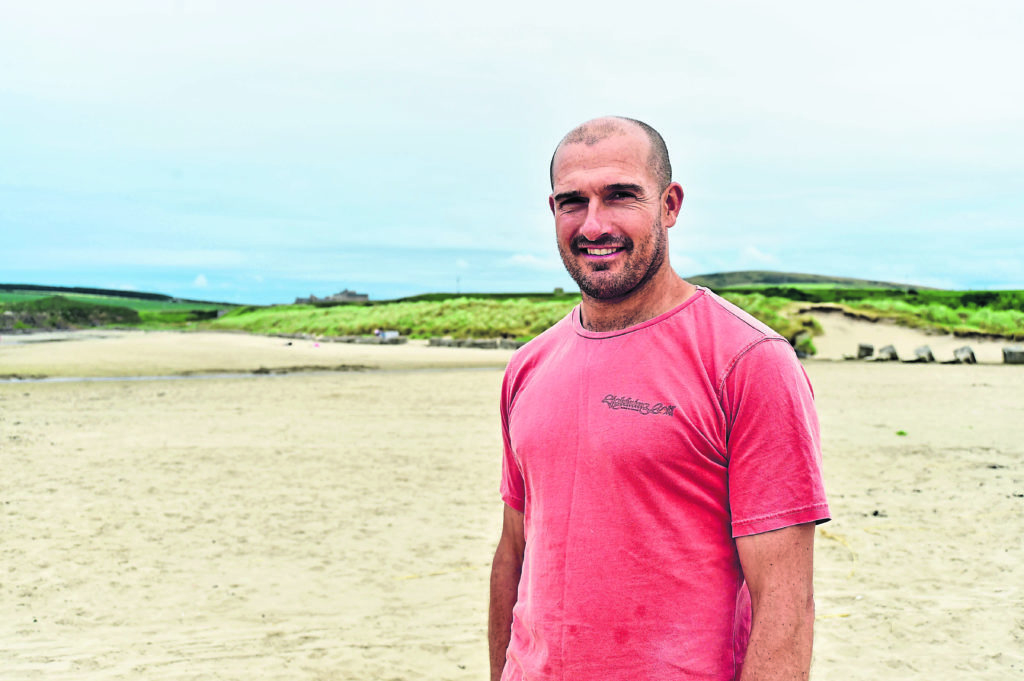 A tiny north-east community is celebrating after winning a David vs Goliath battle against a major wind farm development.
Local residents in Sandend have been arguing since January against plans for Moray West Offshore Windfarm substation cabling to come ashore at the beach.
The spot is a favourite among surfers, and they were among the campaigners fighting against the green energy scheme cutting through the sands.
Now wind farm developers EDP Renewables have confirmed they are now longer considering the site.
Campaign group Save our Sandend last night said the decision was "brilliant" news for the community and the local beauty spot.
Craig Sullivan, a local surf instructor and organiser of the protest group, said: "It's brilliant. I'm really pleased. Nobody was anti-windfarm here but the way Moray West were approaching it just didn't seem to work.
"It was a complete unknown what they were proposing. People use the beach for lots of reasons and there was nobody for it. I think they'd hoped to offer a few cash incentives. But there's no point in taking cash for something when the whole purpose of being there is ruined."
The Moray West Offshore Windfarm aims to deploy 90 turbines off the coast of the Moray Firth which could provide power for more than 900,000 homes.
A number of public meetings were held with the wind farm developers and local politicians to discuss the possibility of the cables making landfall on the beach.
Fighting the plans, Save our Sandend has grown a Facebook protest group of more than 1000 members since January.
The former chairman of Sandend Community Council who negotiated with Moray West, Ray Murray, said last night he was "delighted" with the outcome, adding: "What we did was communicate directly with the company and I have to say they've acted very responsibly. We had some very knowlegeable people arguing our case."
EDP Renewables said it will now seek consent to make landfall at West Head, almost a mile east of Sandhead Beach.
A spokesman from Moray West said: "Community dialogue is a fundamental part of our project development and we are grateful to all who engaged with us through the pre-application consultation process.
"Following those discussions, Sandend Beach and potential landfalls to the west of the beach to Findlater Castle are no longer being considered as potential landfall locations."
Recommended for you

Ocean Winds submits key paperwork for 2GW Caledonia wind project