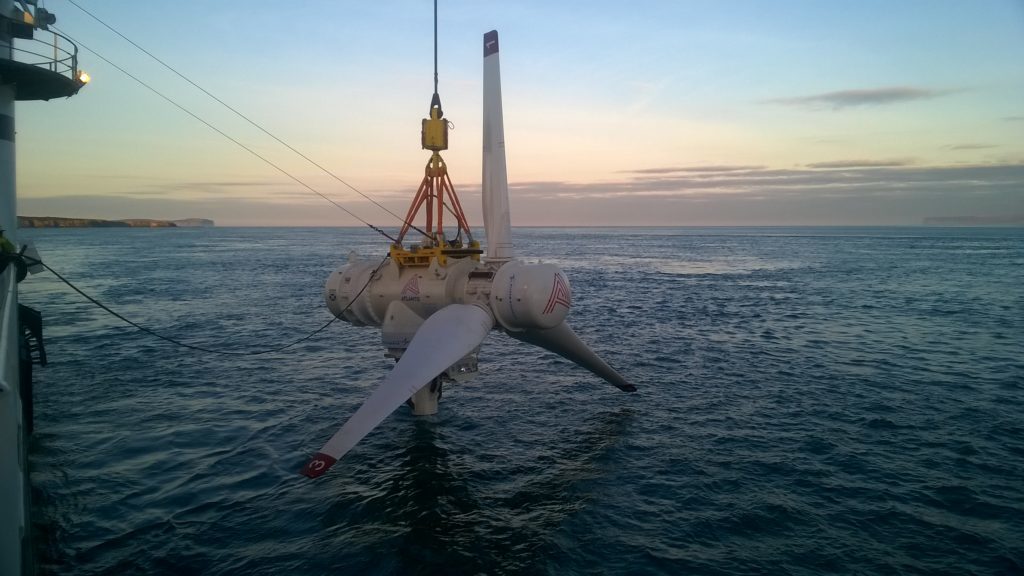 Turbine glitches are unlikely to have a "material impact" on a ground-breaking tidal power project off the north coast of Scotland, an analyst said today.
Simec Atlantis Energy (SAE), which operates the MeyGen scheme, has already proven its ability to remove and reinstall tidal assets without issue, said Adam Forsyth, director of alternative and resource research efficiency at Cantor Fitzgerald Europe.
Furthermore, the faulty turbines on MeyGen, located in the Pentland Firth between Caithness and Orkney, are still covered by the supplier warranty.
Earlier today, SAE said two of the Andritz Hammerfest Hydro (AHH) turbines had developed generator glitches, according to their monitoring systems.
They will be recovered this month and inspected onshore.
Repairs should take about two months.
The remaining AHH turbine and Atlantis' own AR1500 turbine continue to generate electricity.
Mr Forsyth said: "The turbines are in their warranty period and we do not therefore expect any material impact on numbers.
"We have in any case assumed a conservative ramp up in the first year of full operation.
"Teething issues are not uncommon and Atlantis has already shown that it can remove and reinstall the subsea devices without issue."
MeyGen is the world's largest tidal stream array.
The project completed its construction and commissioning phase in March 2018 and is currently in the warranty period. 
MeyGen has generated over 8GWh of energy to the grid to date.
The array also exported a world record 1.4GWh of electricity to the grid in a single month this year, which would have satisfied the electrical requirements of 5,420 average UK homes during that month.
Recommended for you

Simec Atlantis seeks to raise another £341k to pay out shareholder