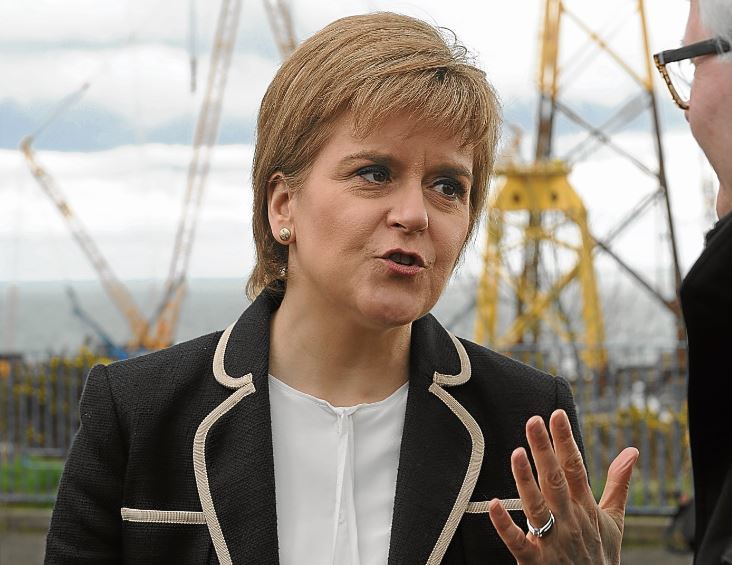 The Scottish Government has deflected criticism from the GMB and Unite unions by claiming it is trying to encourage offshore wind developers to use local suppliers.
Unions described the situation for Scottish workers a "rip off" on Friday, adding that those who subsidise Scotland's windfarms are "denied the opportunity to build those windfarms".
The anger from unions centres on recent redundancies at BiFab amid a dearth of future offshore wind contracts.
A Scottish Government spokesperson said: "We continue to press offshore wind developers to use Scottish  contractors when building projects off our coastline, and we encourage our supply chain to be as competitive as possible when bidding for these contracts
"We have confidence that the new owners of BiFab are doing everything possible to secure new contracts and restore employment to the three yards."
Both Unite and GMB unions confirmed to Energy Voice that a trip to Canada to meet new BiFab owner DF Barnes had been "productive" and that they were "satisfied us as to the company's commitment to the Scottish yards".
DF Barnes revealed last month that it was in "active discussions" with the proposed Moray (East) Offshore Wind Farm in the Moray Firth and the Neart Na Gaoithe project in the outer Firth of Forth over bids to wind fabrication contracts for BiFab.
But unions and workers within BiFab have voiced concern that the two approaching Scottish supply chain contracts could go to foreign firms.
The company has three yards in Scotland at Arnish on the Isle of Lewis and Burntisland and Methil in Fife.
BiFab, which employed 1,400 workers, was saved from administration late last year by a Scottish Government loan of £15million to ensure they could meet their commercial commitments and meet contract deadlines.
The Fife-based engineering firm had been working on significant renewables contracts in the outer Moray Firth and a multi-million agreement with the Beatrice Offshore Wind Farm.
GMB Scotland secretary Gary Smith and Unite Scottish secretary Pat Rafferty said:"Our message to the wind-farm developers about to award these contract is quite simple: It cannot be the case that the people of Scotland, who pay a premium on their energy bills to subsidise the offshore wind farms, are denied the opportunity to build those wind farms.
"We have a fantastic, skilled workforce in Scotland and the wind farms that are going to be put in Scottish waters should be built right here in Scotland in the three BiFab yards. We are paying for them and we should build them.
"The great renewables rip off must stop now, we want jobs and opportunities for our communities."
Recommended for you

Scottish Government downgrades estimate of European offshore energy share