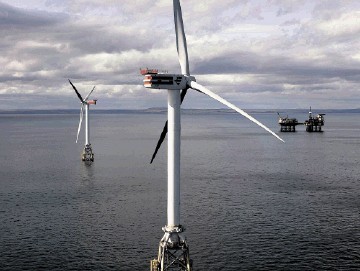 Three north-east universities confirmed last night that the Offshore Renewables Institute (ORI) is to be dismantled after five years.
The organisation was set up in 2013 as a collaboration between the Dundee, Aberdeen and Robert Gordon universities.
The purpose of the ORI was to liaise with the offshore renewable energy sector to deliver "industry relevant solutions in the North Sea and globally".
In its five year history, the ORI worked with various innovations centres such as CENSIS and the Construction Scotland Innovation Centre (CSIC) alongside the The Multi-Use in European Seas (MUSES) project and the Risk-based Consenting for Offshore Renewables (RiCORE) project.
According to the ORI, its collective vision was "to become the recognised global authority on the delivery and implementation of offshore renewable energy".
ORI director Paul Mitchell has retired as a consequence of the termination of the collaboration.
Speaking on behalf of all three parties, a spokeswoman for Aberdeen University said:"The Offshore Renewables Institute was established in 2013 and funded for a period of five years by Robert Gordon University and the Universities of Aberdeen and Dundee.
"The arrangement has now come to an end and that move is timely in relation to activities in the wider energy space at all three universities.  The three universities remain committed to collaborative activities where their diverse expertise adds value.
"The universities would like to thank the retiring director of ORI, Prof Paul Mitchell and his dedicated team, and the many researchers who have contributed to the successful projects generated through ORI."