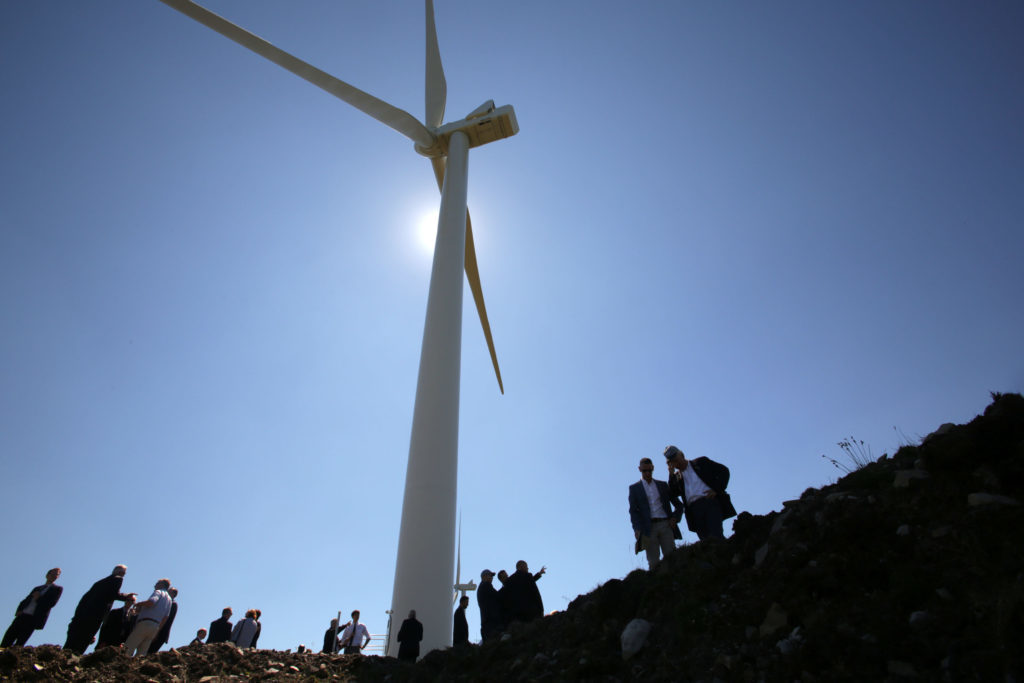 Four crofting townships in the Western Isles hope to take advantage of the near-£600 million auction in their plans to develop community-owned wind farms.
The townships – Sandwick North Street, Sandwick East Street, Aignish, and Melbost and Branahuie – yesterday announced their intention to bid in the Contract for Differences (CfD) auction for renewables subsidies next year.
They have already lodged applications with the Crofting Commission for permission to go ahead with the developments on their common grazings.
It is believed to be the first time that any community organisations will have put in a bid for subsidy in the CfD scheme, set up primarily for multinationals, to help offset the extra costs that come with developing new technologies.
The townships will be bidding in the 'Remote Island Wind' category of the CfD auction in May and will be going head-to-head against bigger schemes planned for the Isle of Lewis.
Lewis Wind Power (French multinational EDF in partnership with Wood Group) will be looking for a subsidy for their proposed Stornoway and Uisenis wind farms, while Forsa Energy will be looking for a subsidy for Tolsta.
Altogether, the four crofting townships hope to develop 21 turbines, with a total output of 105MW.
North Street is planning one turbine of 5MW, while Aignish is planning two (10MW), Melbost eight (40MW)and East Street 10 (50MW).
The locations of the turbines match the approved locations for 21 of the 36 turbines belonging to LWP's proposed Stornoway wind farm.
The townships are encouraged that rivals EDF already have full planning consent for their original scheme as they want to put their turbines in the same places.
Sandwick North Street representative Rhoda Mackenzie said the four townships were pleased to be on the cusp of applying for planning consent – and hopeful that all the battling will turn out to have been worthwhile, with a successful bid in May.
She said: "We're positive we'll meet the deadline because we've followed all the processes up until now and we're optimistic because there is existing planning consent for these areas.
"There shouldn't be any problem with planning permission being granted so we're confident that we'll have it all through by the end of this year or the very beginning of next year at the very latest."
If successful at the CfD auction, she stressed that all the profits would go into a community benefit fund for distribution throughout the whole of the Western Isles.