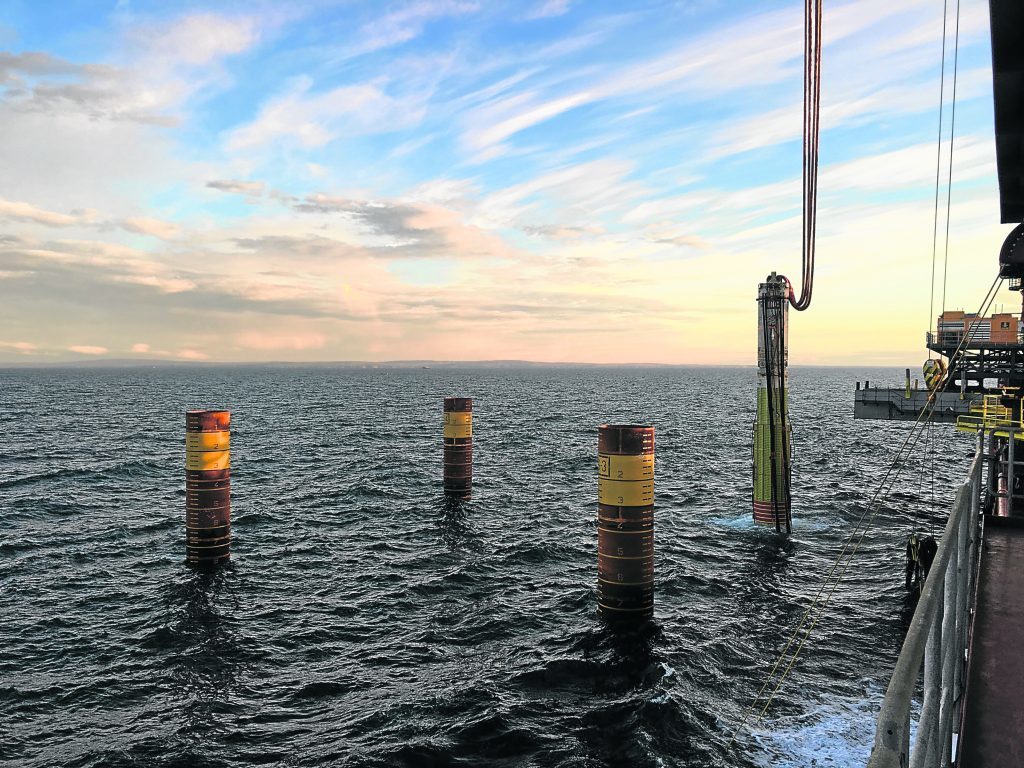 The offshore wind industry "is getting a bit cutthroat" an industry expert has warned amid union fears that Scottish supply chain firms could miss out on contracts.
Adam Forsyth, alternative energy and resource research efficiency analyst at Cantor Fitzgerald, said yesterday that as the market gets more competitive, offshore wind firms will start to "act like big international companies".
He said: "In offshore wind you've got pretty big players backing the projects because of the scale. As the field is getting more competitive, tenders are coming down in value, the cost of offshore renewables has come down and it all feels like it's getting a bit cutthroat at the moment.
"My feeling is that they will just behave like big international companies and get the best deal they can.
"Everyone is trying to be keen on price. That's going to mean that if people think they are going to get a better deal in Spain then they'll go to Spain because they want to win CfD rounds."
Concerns are mounting that Scottish firms could miss out on contracts for Moray East Wind Farm in the Moray Firth and Neart Na Gaoithe in the Firth of Forth.
GMB is worried that the likes of BiFab could be undercut by firms attempting to get around EU procurement rules.
GMB Scotland secretary Gary Smith said: "These developers have no commitment to Scotland. All they want to do is take money out of our economy.
"We are deeply concerned that the developers are allowing lobbying to take the contracts outside of Scotland and allowing them to go to heavily subsidised Spanish yards, or elsewhere abroad because it's cheaper.
"All in, this is about it being more profitable for them. They're happy to take subsidies from Scottish bill payers but less happy about investing in Scottish jobs and economy."
BiFab, which employs around 1,400 workers, was saved from administration late last year by the Scottish Government issuing a loan of £15million to ensure they could meet their commercial commitments and contract deadlines.
Until recently, BiFab had been working on significant contracts in the outer Moray Firth and a multi-million pound agreement with the Beatrice offshore windfarm.
Unions have said that the Scottish Government could be doing more to convince developers that Scottish supply chain contracts should go to Scottish firms.
Mr Forsyth added: "Developers will look at things in the round, and if they feel they need to maintain political goodwill or in terms of their general public relations, if there's not too much difference in the money, they would prefer to be in Scotland."