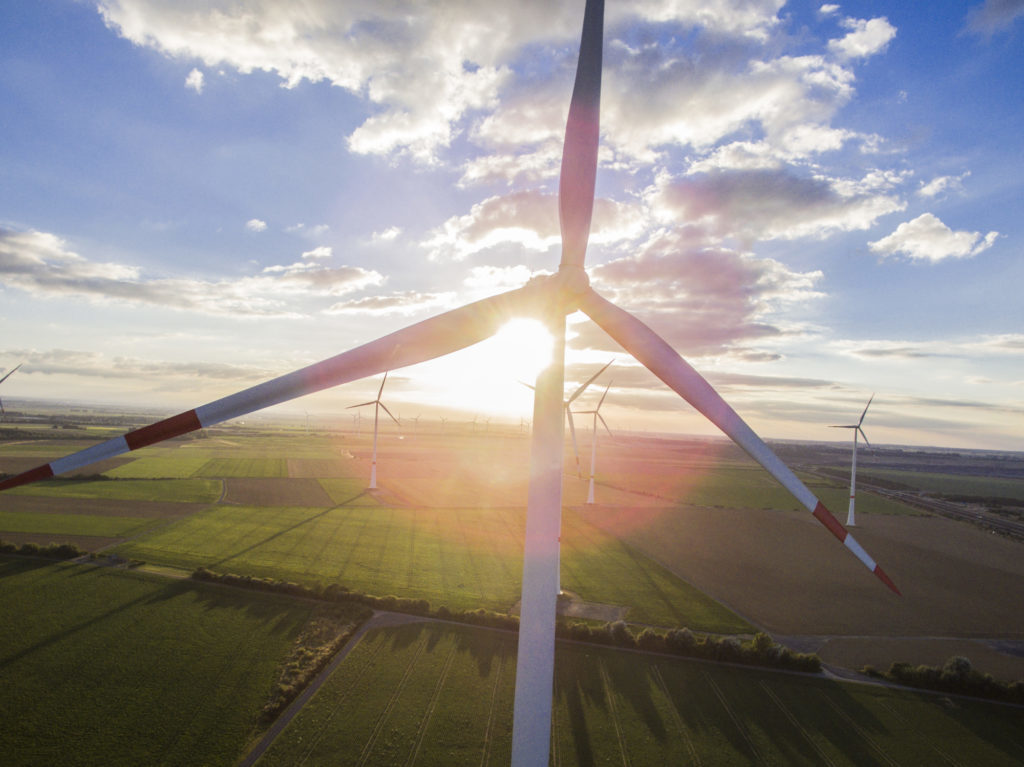 The high pressure system that brought record temperatures to parts of Europe this summer and blocked wind from blowing through the region looks set to last until October, potentially limiting returns for wind-farm operators from SSE Plc to Orsted AS.
Wind generation was 20 percent below average last month, according to weather data company Vaisala OYJ. In parts of Europe like Scotland, wind speeds have been reduced throughout 2018, according to a report published Tuesday. It also found electricity production from solar farms has risen.
SSE and Orsted were both hit by lower wind speeds in the first half of the year, which reduced output from turbines. SSE warned last month that full-year profits could be reduced. In Britain, the lack of wind also helped push natural gas prices to the highest for the time of year since 2013 as plants burning the fuel were called on to make up for lower output from wind farms.
The conditions are similar to the wind drought that hit the the U.S. in the first quarter of 2015, Vaisala said.
"The 2015 conditions caused many wind energy investors in the U.S. to think very seriously about how they could diversify their portfolios, not just geographically, but also by technology," said Pascal Storck, director of renewable energy at Vaisala. "It may be time for the European market to follow suit in thinking about how it can become 'climate resilient.'"
What was different this year was that the high pressure, normally seen in summer, settled in for such a long period over Europe, Storck said. For wind energy asset owners and operators in the U.K., France, Spain and parts of Germany, July's lackluster wind speeds followed on from similarly low levels in May and June, the report said.
Sunny, warm weather has helped solar generation, and in some cases made up for the shortfall of wind, the data showed. In Germany, wind production was 20 percent lower than in 2017, a drop of 1.1 terawatt-hours, while solar output increased by 26 percent or 1.4 terawatt-hours.
Germany has 44 gigawatts of installed solar capacity compared with 53 gigawatts of onshore wind and 5.4 gigawatts of offshore wind. Overall, solar only contributed 6.1 percent of total generation last year compared with 15 percent for wind.
Climate change research shows that the risk of prolonged heatwaves is increasing, Storck said. This study focused on measuring whether when there is a wind drought in Europe it's likely that there will be enough solar to offset it rather than if the likelihood of periods of low wind is increasing.
"Europe is one of the regions in the world where this offsetting happens," Storck said. "It's a shining example of that."