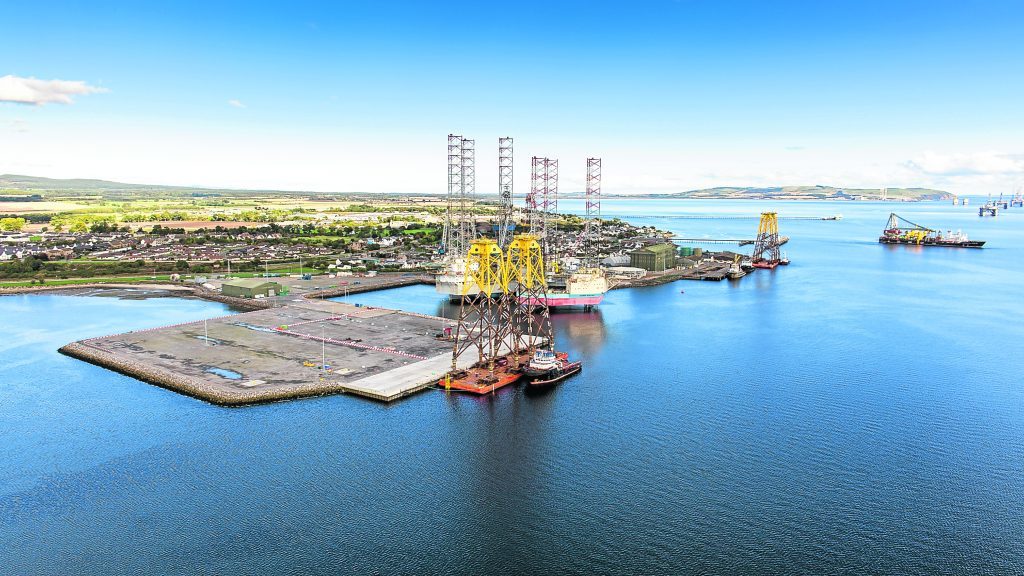 Increased renewable energy sector activity has seen the number of vessels using port facilities in Invergordon rise sharply in the first six months of this year.
Boosted by visiting ships involved in the construction of the Beatrice offshore wind farm, the Port of Cromarty Firth (PCF) yesterday said its latest figures also showed "continuing green shoots of recovery" in the North Sea oil and gas industry.
According to the trust port, which controls the waters, there were 359 ship visits to the Easter Ross harbour in the first half of 2018, compared to 247 during the same period last year. They included repeat calls by huge crane vessels uplifting components for SSE's 84-turbine Beatrice development eight miles off the Caithness coast, in the Outer Moray Firth.
PCF spokeswoman, Joanne Allday, said: "Up until 2017 the number of vessels visiting that were involved in the renewable energy sector was relatively small. But we have seen the figure for what we class as 'other' vessels, which includes renewables, rise from 113 in the first six months of last year to 191 in the first half of 2018. The majority of the increase is due to the renewables industry."
Six rigs have also arrived so far in 2018, with five coming in for inspection repair and maintenance (IRM), which Ms Allday said was the highest figure for such work in the period since 2010 and "obviously great news for local jobs." Associated visits by anchor handling and supply vessels rose from 56 to 100 year-on-year. She said: "It is encouraging to see rigs coming in for IRM and going out again for drilling work rather than being stacked. While we are not seeing levels of the heyday, there are continuing signs of green shoots of recovery. There is good news around the firth, which is good for the local area."
Around 400 people are working on the Maersk Innovator jack-up rig, berthed at Invergordon for a "multi-million-pound" special periodic survey. It is due to return to the UK sector of the North Sea for a project on the Buzzard field. The number of cruise ships visiting Invergordon – set to enjoy a record-breaking liner season this year – was slightly up on the first six months of 2017.
Recommended for you

UK Government backs Port of Aberdeen's multi-million-pound shore power project