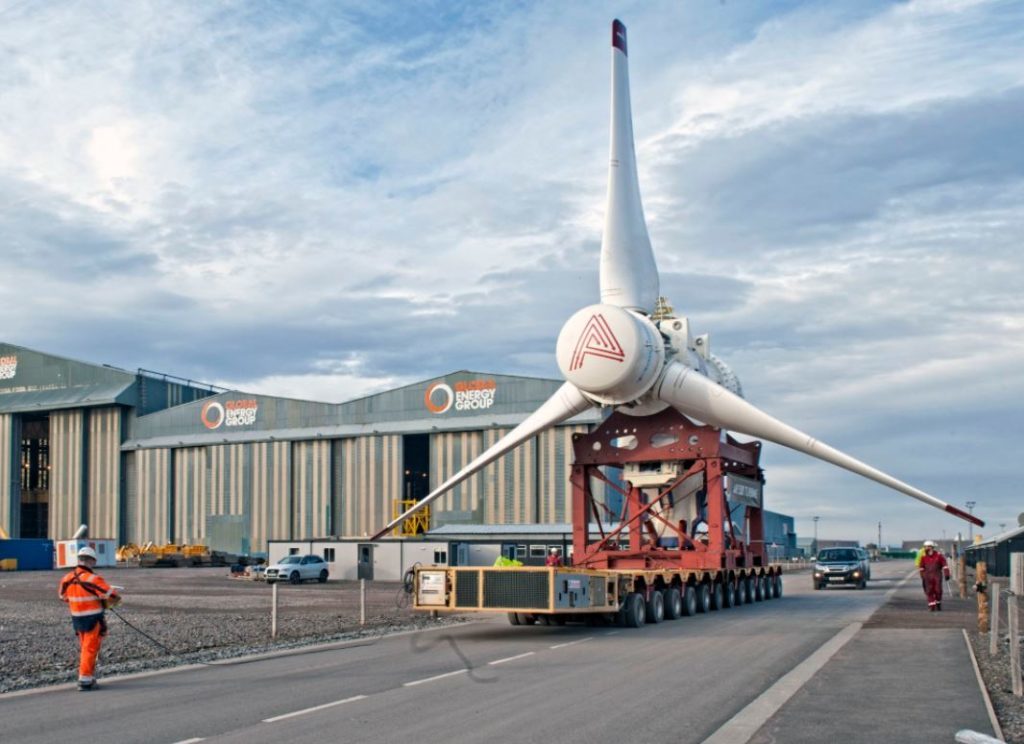 Proponents of marine power accept that ambitious forecasts made for the first round of seabed leases in the Pentland Firth and Orkney waters are going to fall well short.
When the Crown Estate unveiled the 11 sites in 2010, it set the developers the challenge of generating 1.6 gigawatts of electricity over the next 10 years – enough to power a million homes.
But market condition have conspired to mean that just one development, Atlantis's trailblazing MeyGen scheme, between the mainland and the island of Stroma, has gone live.
The ongoing high cost of marine power, particularly wave energy, has led to
the other schemes being put on hold, with no clear timescales.
Two of the prospective developers, Aquamarine Power and Pelamis Power, have since gone to the wall.
The leases for their sites at Brough Head in Orkney, and Farr Point, in north Sutherland, have since been re-assigned, while Atlantis now has control of two of other sites, at Ness of Duncansby and Brough Ness.
The high costs compared to other power sources and the recent failure of Atlantis to secure a guaranteed minimum price for energy produced from its MeyGen site have caused some would-be investors to get cold feet.
Industry backers yesterday called for more support for the sector if Scotland's world lead in marine power is not be lost.
MeyGen remains the jewel in the crown since it was commissioned in late 2016 after its first array of four sub-sea turbines started producing six megawatts of power.
The £50 million-plus investment is being followed up with a further four turbines in a development which is scheduled to see the site produce 398MW by the early 2020s.
On the best view, developers are going to fall well short of meeting the Crown Estate challenge.
A spokesman for Crown Estate Scotland, which was set up last year, said: "In 2010 our predecessor The Crown Estate offered wave and tidal leasing opportunities in the Pentland Firth in response to the industry's stated potential needs at the time.
"Since then we have worked closely with the industry to provide support and opportunities to developers, including a £10m investment in the MeyGen project.
"We remain extremely supportive of the industry and hope that the marine energy potential of the Pentland Firth can be tapped in the coming years."
Industry umbrella group Scottish Renewables acknowledges that the 2020 target will not be met.
Senior policy manager Hannah Smith said: "It's fair to say that the process of developing viable wave and tidal energy devices has suffered challenges and setbacks aplenty in recent years – but significant progress has been made, too.
"Today, wave and tidal energy are in very different places.
"The focus on technology improvement for wave energy remains, with Wave Energy Scotland progressing the world's largest development programme.
Ms Smith said tidal energy is far closer to commercialisation."
As well as MeyGen, she said Edinburgh-based Nova Innovation began deploying the world's first fully operational tidal array in Shetland in 2016.
Scottish Renewables believes the Contract for Difference model militates against the development of marine energy.
Ms Smith said: "These innovative new technologies are unable to compete with the very low prices achieved by offshore wind, which has effectively left marine energy locked out of the mechanism to sell its power at scale.
"It's taken us more than 120 years to just about perfect the diesel engine – and we're still working at it.
"Marine energy devices in their current form have been here for 30 years and in that time we've seen enormous progress, even though the sector has received very little public subsidy and has leveraged an average of £7 of private investment for every £1 of public money."
The potential for marine power, she said, is immense, but that if the industry does not get the backing it needs, it will soon lose its world lead in the technology.
She added: "The very real risk here is that developers of marine energy devices will go abroad.
"The sector in France, for example, has received strong government support, including supporting tariffs that makes it attractive for developers.
"Industry is calling on the UK Government to recognise that wave and tidal are at a different stage of development to mature technologies like wind and solar power, and to support them until they can compete.
"Doing so would allow these devices, and the skills which they're helping Scotland create, tap into an enormous potential global market, driving supply chain and social benefits for the whole of UK Plc."