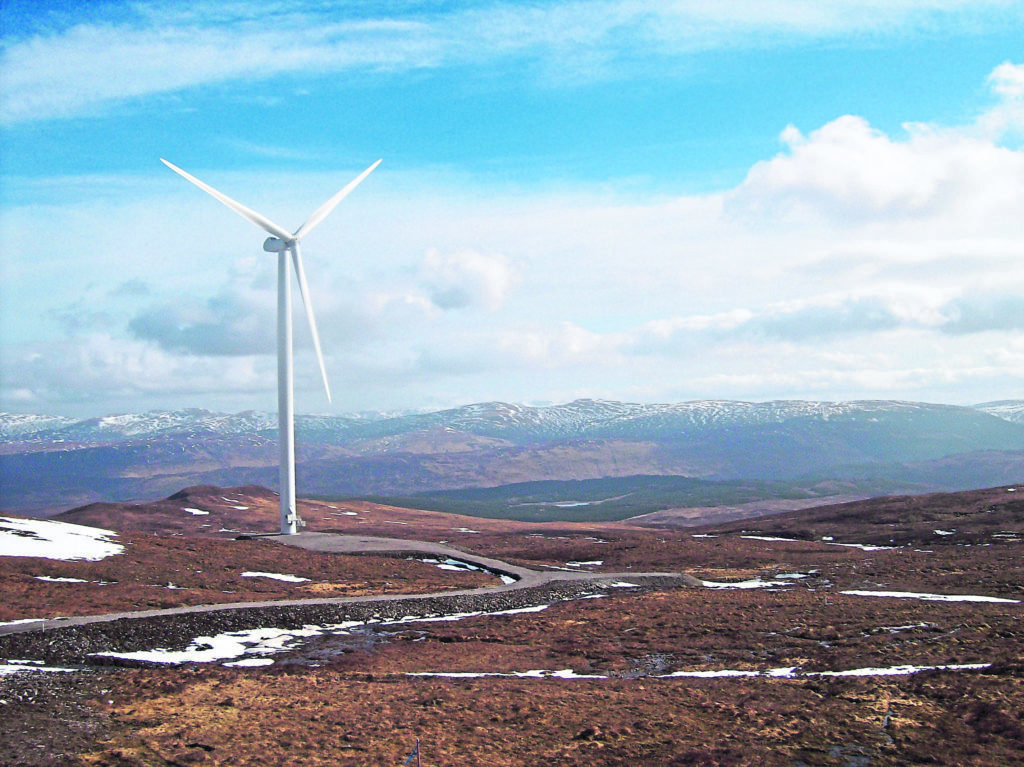 A new report by energy trade body RenewableUK has warned that the UK Government's "policy of blocking" onshore wind is a threat to future investment in the sector.
Launching the report, the trade body has called for a change in government policy to avoid a "steep drop off in new investment and new capacity coming online".
New onshore wind capacity added in 2017 represents an investment value of £5.3 billion to the UK purse.
Of the total amount, 87% (£4.7bn) was spent in Scotland, Wales and Northern Ireland.
RenewableUK's executive director, Emma Pinchbeck said: "2017 was a record-breaking year for onshore wind in the UK, with more new capacity coming on line than ever before. This technology is now powering over 7.6m homes. Onshore wind is a major success story in the UK's low carbon economy and is now the cheapest option for new power.
"By excluding onshore wind from the market, the Government is putting at risk billions of pounds of new investment annually across the UK and making it more expensive to meet its own climate change targets."
Last week, new data from the onshore wind foundations market suggested numbers are due to plummet over the next four years.
Numbers provided by GlobalData, claimed that the amount of new wind foundations being built will more than half from 2018 to 2022.
Compared to data provided between 2012-2017, in which nearly 4,000 onshore units were built, the next four years will only see 1,080 wind turbine foundations constructed.
According to RenewableUK, onshore wind is the lowest cost option for new power in the UK, with a recent economic analysis from BVG Associates showing that contracts for new onshore wind would provide a payback to consumers of over £1.6bn.
A BEIS spokesman said: "Our renewables sector is a British success story and we already have 7,000 onshore wind turbines across the UK, generating enough electricity to power seven million homes.
"Following consultation earlier this year we have now laid legislation to enable Remote Island wind projects to compete in Pot 2 auctions.
"The Government does not believe new large scale onshore wind power is right for England."
Lindsay McQuade, CEO of ScottishPower Renewables, said: "Onshore wind has seen incredible growth in recent years. Every single new megawatt built helps the environment and supports the economy.
"If we were to build 5 gigawatts (GW) of new onshore wind power in the UK between 2019 and 2025, It would deliver £12bn benefits to UK economy, support 18,000 construction jobs and 8,500 long-term skilled jobs.
"It is also the cheapest form of electricity generation available to UK. New projects could deliver a net payback of £1.6 billion to consumers. It is vital that we continue to work with Government to ensure that onshore wind has a future."
Recommended for you

Ocean Winds submits key paperwork for 2GW Caledonia wind project