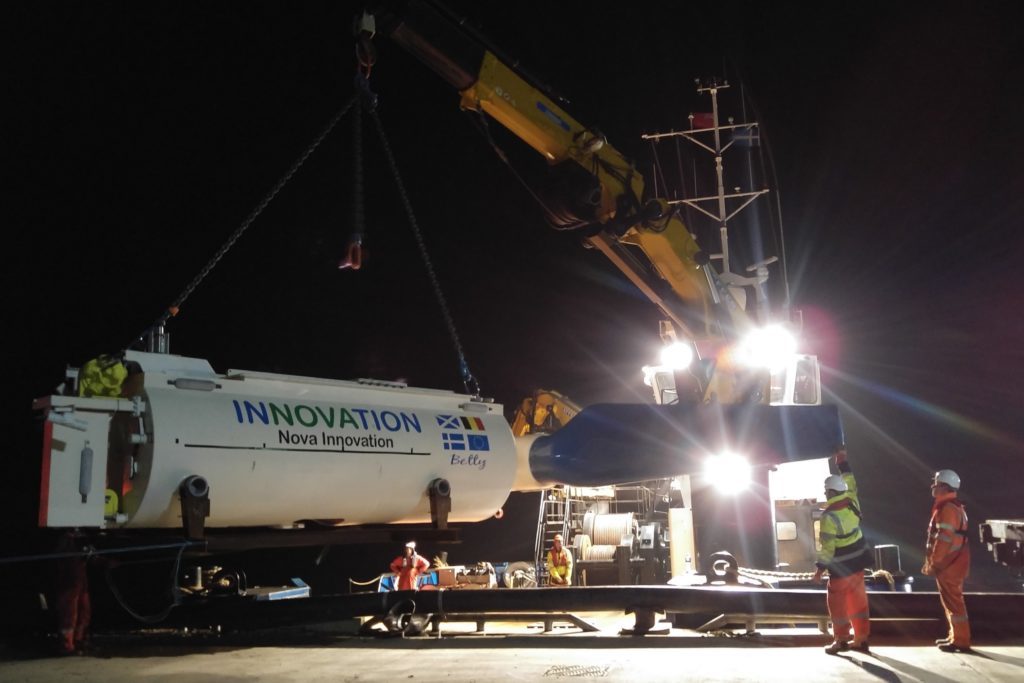 Edinburgh-based Nova Innovation has been given the go-ahead by the European Commission for the next stage of its tidal energy project.
The £18 million Enabling Future Arrays in Tidal (EnFAIT) project aims to prove that the reliability and availability of tidal energy arrays can be significantly increased and that the cost of tidal energy can be reduced by at least 40%.
Nove chief executive Simon Forrest said: "This decision from the EU is a huge vote of confidence, not just in the EnFAIT project, but in the future of the European tidal energy industry.
"Working with our partners, we've made significant progress in Year 1 in putting in place the project's operational and technical foundations, and we are extremely excited to be moving into the next stages, in which we'll focus on scaling up and optimising the array configuration.
"I'd like to thank our consortium partners and the European Commission for their continued support for this truly ground-breaking project that represents a major step change in the development of the European tidal energy sector."
Over the next four years, the EnFAIT project will extend the Bluemull Sound array to six turbines and demonstrate that high array reliability and availability can be achieved using best practice maintenance regimes.
The layout of the turbines will be adjusted to enable array interactions and optimisation to be studied for the very first time at an operational tidal energy site.