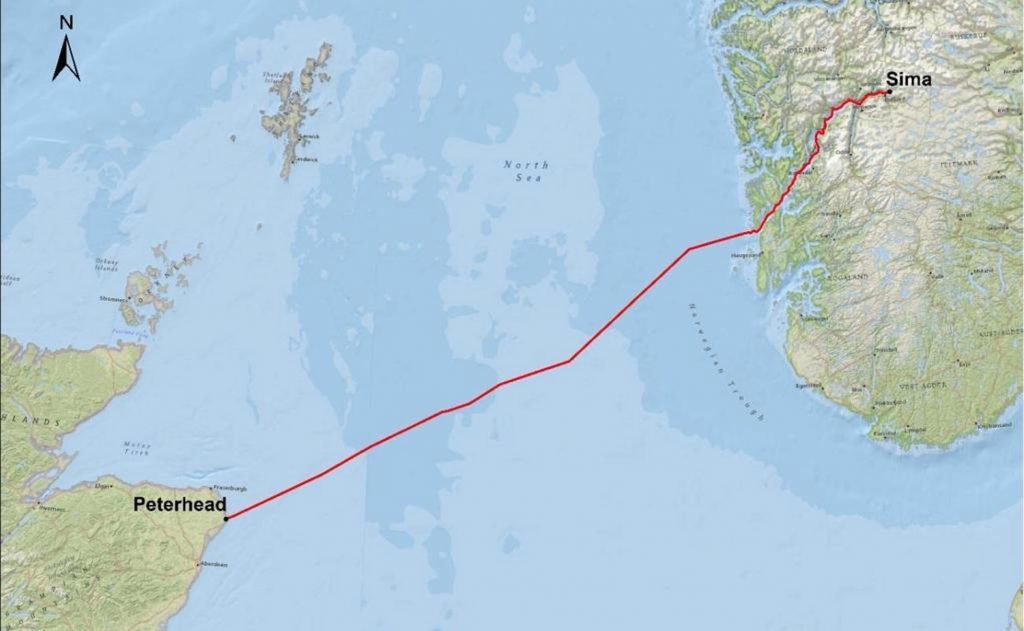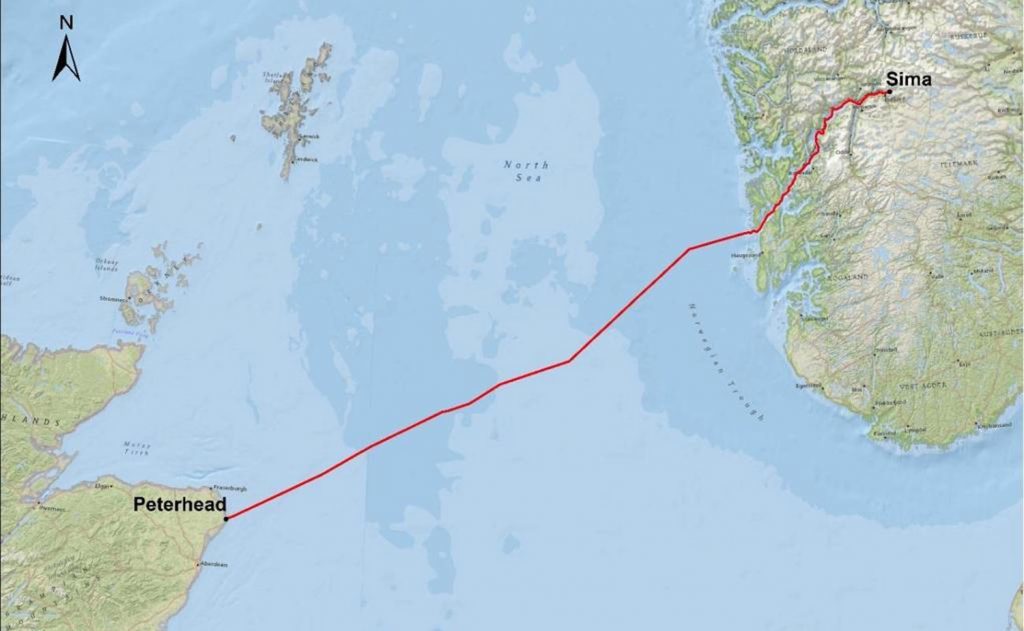 An electricity superhighway planned  between Peterhead and Norway could bring a 600-job boom to the area, according to plans submitted by developers.
The giant power connector, called NorthConnect, will see the renewable energy markets of Scotland and Norway trade energy, if the idea is adopted by the general public.
Developers have submitted plans to lay a 415-mile cable from Peterhead to the Norwegian west coast, due to begin in 2023.
Owned by Vattenfall, Agder Energi, Lyse and E-CO Energi, the interconnector is licensed to carry 1.4 gigawatts (GW) of capacity between the two countries.
According to plans released today, the project would create up to 600 jobs during the construction phase, with more than half of those lasting more than 18 months.
NorthConnect could also provide an instantaneous form of energy via a VSC (voltage sourced conversion) type and a "black start" function to restart Scotland's electricity much more easily in the instance of blackout.
Spokeswoman for the project, Fiona Milligan said: "The Peterhead site was chosen due to its proximity to the grid and so that we wouldn't have to lay miles and miles of unnecessary cabling.
"It's been a huge amount of work taking these plans forward and finalising the application and submitting it to the public is a huge milestone."
Plans for the entire development are estimated to be £1.5 billion, with a significant proportion of that money going to
Norway.
Earlier this year, a Norwegian independent stakeholder said the NorthConnect project could net the country a £1.2bn social economic surplus.
But one "works package" within the plans suggested that the project could net Aberdeenshire £40 million.
Richard Blanchfield, NorthConnect permitting manager in the UK, said: "Our objective is to keep the negative impacts of the project to an absolute minimum on land and at sea."
Recommended for you

Aker BP awards £30m Yggdrasil power from shore contract to Multiconsult