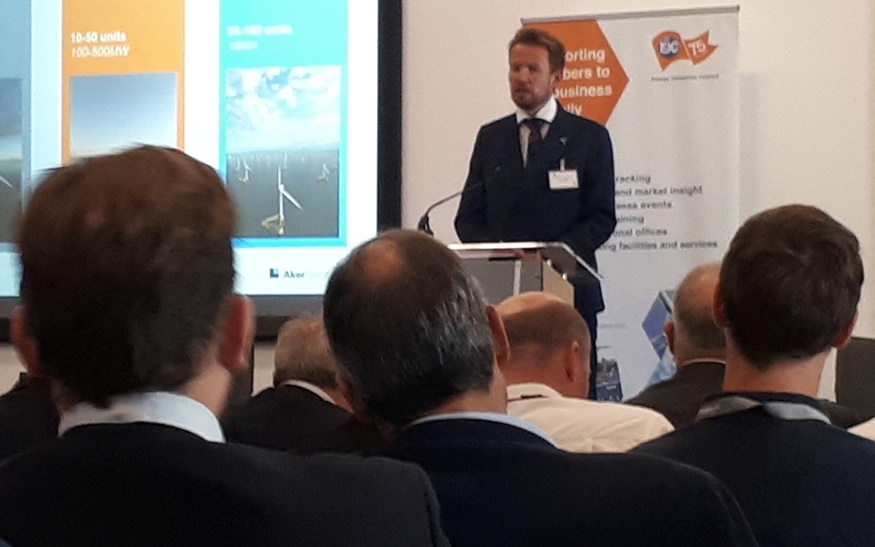 The head of Aker Solutions' offshore business said yesterday that Scotland "needs to step up" if it wants to compete in a sector other than oil and gas.
Knut Vassbotn, head of offshore business development at Aker Solutions, was outlining his firm's investment in floating wind in Aberdeen yesterday.
Aker Solutions confirmed investment in floating wind power technology company Principle Power in February, saying that it aimed "to share sector knowledge of floating energy".
The Norwegian energy services company purchased an initial 5% stake in Principle Power with the intention of increasing to 10% by the end of 2018.
The announcement demonstrated Aker Solutions' intention move into floating offshore wind, underpinned by the the success of the Statoil Hywind project off the coast of Scotland.
Discussing the potential for Scotland to actively participate in the future of offshore floating wind, Mr Vassbotn said: "What does Scotland need to do? We need more projects, we need to have a some certainty in the numbers.
"We need to be sure for all the suppliers, if you want to invest in facilities here you need to have the pipeline.
"If you want to be part of the growth in offshore wind business, if you want to export technology, if you want to have some income beyond oil and gas then you really need to step up and have projects now. The willingness is certainly there, what we need is acreage."
Mr Vassbotn confirmed Aker Solutions was aiming to make 1 gigawatt (GW) of wind power "happen" by the mid-2020s.
He said: "We believe that the industry is ready to scale up. We want to get to that sweet spot of a gigawatt, which probably makes us more optimistic than others."
Mr Vassbotn accepted the lack of construction capability for renewables in the local supply chain was an issue.
He said: "We will need to build a local supply. We really need to use the local supply chain that we use in oil and gas.
"It's about getting cost levels down. But it's probably more about building an industry than giving jobs to hundreds of people."