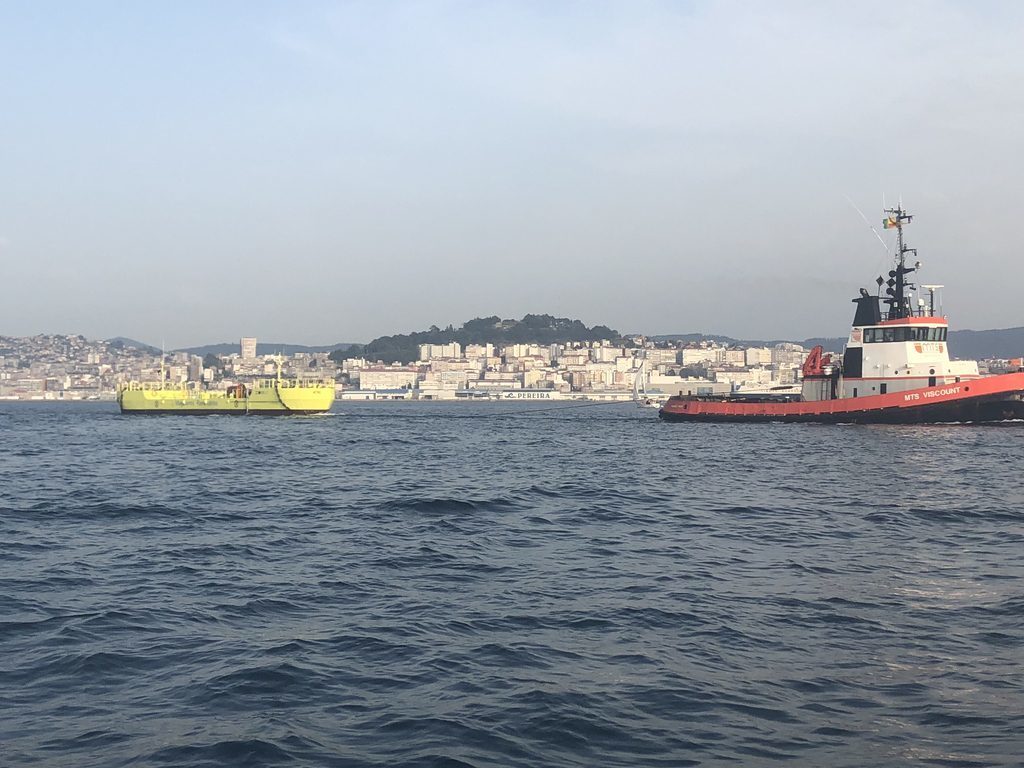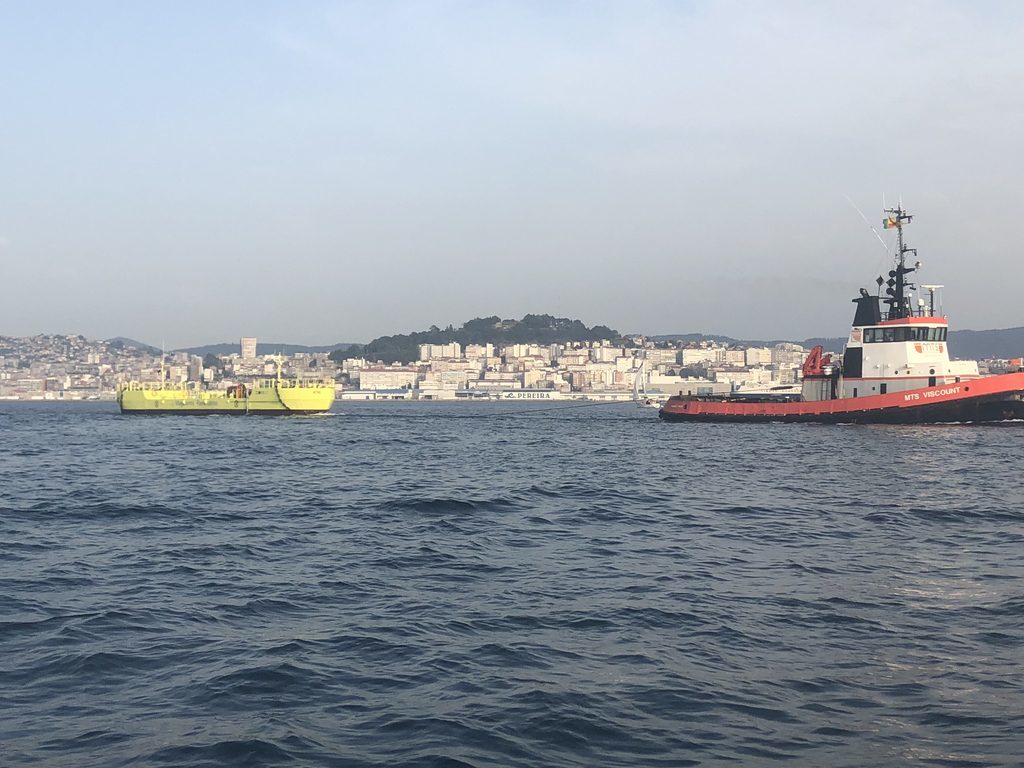 Magallanes Renovables' floating tidal turbine has begun its mammoth journey from Vigo, Spain to the Orkney Islands.
The turbine is currently being towed and will arrive at the European Marine Energy Centre (EMEC) Fall of Warness test site in mid-September.
Magallanes Renovables will install its full-scale Atir tidal turbine at site as part of the Ocean 2G project that aims to test, validate and pre-certify Magallanes' second generation (2G) 2 megawatt (MW) tidal platform.
The tidal turbine has already undergone a battery of tests to validate control, power, safety and energy generation in seven towing operations with a local tug vessel, which simulated the current.
The tests discovered that the Atir turbine was capable of generating an output of 450kW.
Alejandro Marques de Magallanes, CEO, Magallanes Renovables, said: "We are very pleased with the tow testing results and for the ATIR to have now started its voyage to EMEC. This marks a key milestone in the OCEAN_2G project, and brings us a step closer to testing and validating the device and successfully generating electricity through tidal power."
Magallanes Renovables now aims to incrementally build up Atir's output capacity to 2MW and, by installing the floating turbine at EMEC, to ready the device for the market.
The platform has been designed to be anchored to the seabed by mooring lines at the bow and stern, while the yellow and red steel-built tidal platform floats on the surface.
EMEC's managing director, Neil Kermode, added: "We are delighted to be welcoming Magallanes Renovables back to Orkney after the success of their previous smaller scale tests at EMEC in 2014. This project is yet another positive step for the tidal energy market and we look forward to seeing how the ATIR responds to the conditions at the Fall of Warness."
Recommended for you

New 30MW tidal energy project set for Orkney waters