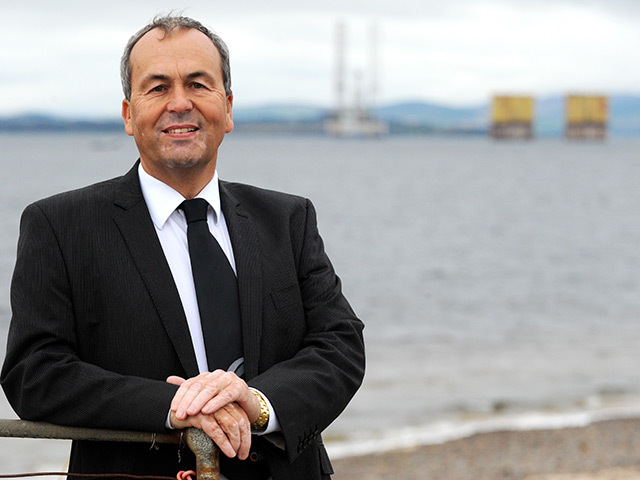 Global Energy Group chairman Roy MacGregor has called for government and public sector backing to see the north designated as a specialist hub for development of the offshore renewables sector.
With a small number of hubs expected to be chosen around the UK, Mr MacGregor, whose company owns Nigg Energy Park on the Cromarty Firth, is concerned the area could miss out to other parts of Scotland.
He said that with facilities at Buckie, Invergordon, Fraserburgh and Wick as well as his own sites already actively involved in the industry and others at Arnish and Kishorn seeking work, the area is better prepared than other parts of the country.
He continued: "If we look Scotland-wide at what is going on in renewables we can see real progress and practically all the work is happening in the northern Highlands. I do feel this area should be championed as Scotland's specialist area and hub for renewables.
"My concern is that the public sector bodies need to get behind this cluster concept or the opportunity could well be lost. Nigg Energy Park is now reaching capacity and we do see the need for further investment and expansion of our site to meet current and future demands. However, there is genuine concern we could be overlooked."
Mr MacGregor added: "I have real concerns this opportunity for Scotland might be lost as the effort is being wrongly directed into other areas of Scotland where they have no facilities, are not ready, or have no track record of doing business in this specialised area. We do have this expertise and facilities in the north and now have the track record to prove it. The Scottish Government must insist their various agencies get behind us to ensure this opportunity is not lost."
Recommended for you

Green freeport decision may be just three months away