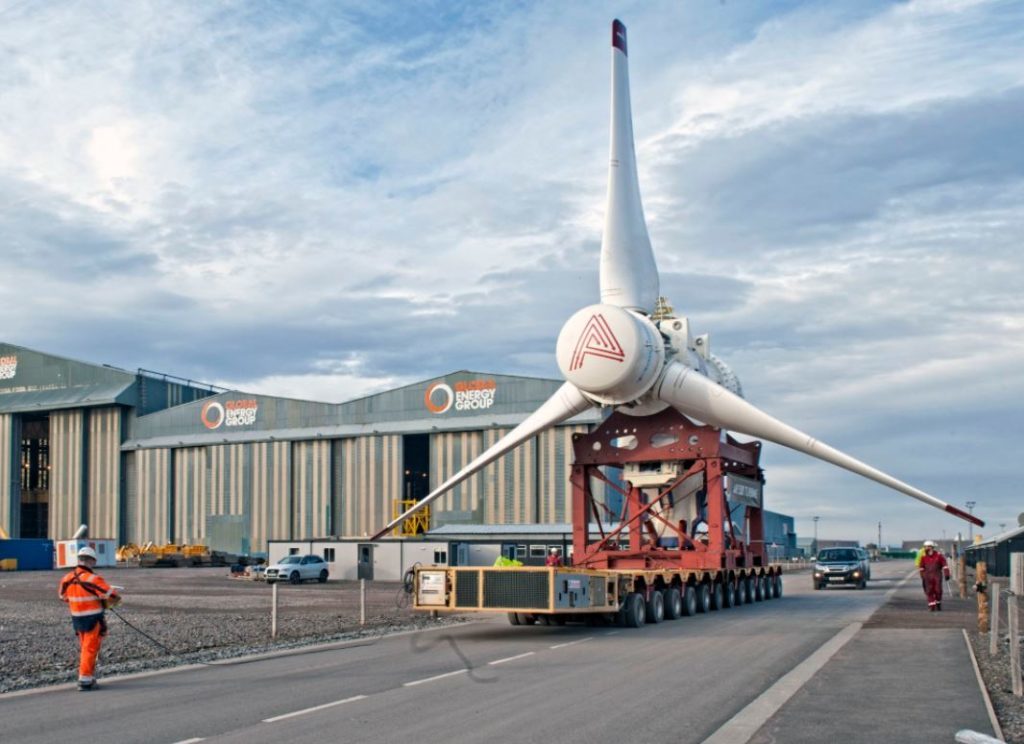 Alternative energy firm Simec Atlantis Energy posted a £9.1 million loss for the first half of the year but has seen a significant swell in assets.
The firm's losses have nearly trebled from £3.2m in the first six months of 2017.
Simec Atlantis Energy has seen a significant increase in held assets since it merged with the energy arm of Sanjeev Gupta's GFG Alliance.
Held assets are now at £134.4m, a sharp increase from £60m in assets held in December 2017.
John Neill, chairman of Simec Atlants Energy, said: "The overall loss for the six-month period reflects the significant investment that we have made to reposition Atlantis for growth as well as the transition of MeyGen Phase 1A into its 25-year commercial operating phase.
"At times of growth and development we value more than ever the support of our shareholders and investors, and in this period we were delighted to see another £5 million bond placement fully subscribed and a further £20 million of new equity raised from new and existing shareholders.
"With the benefit of this support, we are committed to building a diversified and cash generative project portfolio to supplement turbine sales and consultancy revenues for a sustainable business for the future."
Last year, the merger between Atlantis Resources opened the door for Simec to obtain a stake in its portfolio of tidal projects, including the flagship MeyGen scheme in the Pentland Firth.
Simec has been expanding its operations in the north of Scotland in recent years.
Together with sister company Liberty Group, it agreed to buy the hydropower and smelting operation near Fort William from Rio Tinto for £330million in 2016.
Tim Cornelius, chief executive of Atlantis, added:"Our flagship 220MW conversion project at Uskmouth, Wales is helping the UK tackle the big issues of non-recyclable plastic waste management and baseload energy generation and will form the blueprint for further conversion of similar plants worldwide. The conversion process is progressing well and we are on track to have first power generation from the converted plant in 2020 which will immediately deliver meaningful operational cash flows.
"The MeyGen project has now exported more than 8GWh of predictable, clean energy to the grid and the recent unveiling of our new 2MW tidal power turbine, the largest single rotor system in the world, will open up new project development opportunities in the UK, France, Channel Islands, South Korea, Japan and China as costs reduce and reliability continues to improve. We will be returning the two Andritz turbines to service in Q4 2018 on MeyGen Phase 1A post their inspection, repair and maintenance period and we look forward to a very productive winter.
"We continue to work with our new strategic shareholder, SIMEC, to look for further acquisition and investment opportunities as we seek to expand the generation base of our group. The possibility of future acquisitions of SIMEC hydro, storage, onshore wind and bio-fuel projects puts us on a trajectory of rapid growth, with the ambition of transitioning swiftly into a cash generative, growth company of scale."
Simec last year announced plans to develop a further eight hydro power plants on the estate around the smelting plant, with the planning process slated to start next year.
And last month it struck a deal to buy Green Highland Renewables, a hydropower developer with offices in Perth and Dingwall.
Recommended for you

CfD results a 'turning point' for Scottish tidal power