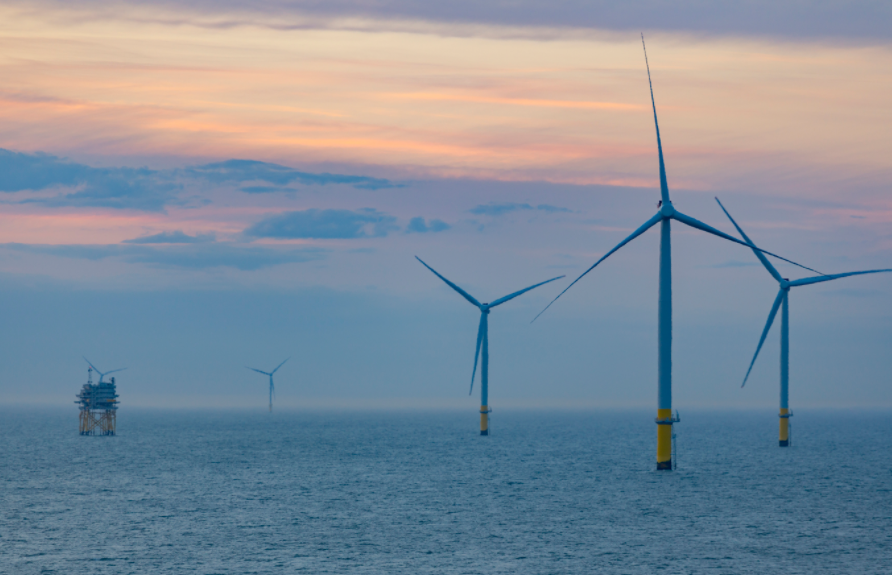 Energy firm SSE will buy Fluor's 50% share in Seagreen Wind Energy, a developer of offshore wind projects in the Firth of Forth.
SSE already holds the other 50% share of the joint venture and will purchase Fluor's share for a single payment of £118m.
The transaction is subject to approval from Crown Estate Scotland.
Seagreen Phase 1 is targeting up to 1.5GW of capacity.
The project team is seeking amendments to the existing consent (1.05GW) to take advantage of the advances in offshore wind turbine technology since the original consent was granted in 2014.
SSE also intends to develop further phases in the Seagreen area.
The company's share of existing offshore wind assets is significant in terms of volume and profit contribution, with both Walney and Greater Gabbard successfully operating since 2012. SSE's portfolio will be further enhanced by the commissioning of Beatrice next year.
Martin Pibworth, SSE's wholesale director, said: "The Seagreen acquisition aligns with SSE's ambition to create value from owning, operating and developing clean energy assets and infrastructure.
"We are looking forward to taking full ownership of Seagreen as we progress through this critical phase towards the CfD auction, expected in May 2019.
"SSE's expertise in the development, construction and operation of offshore wind will be an asset to Seagreen, and we will review the ownership structure in due course."
Donald Brown, Head of Private Clients at Brewin Dolphin Edinburgh, said: "This is a time of real transition for SSE. The acquisition of the remaining 50% of Seagreen Wind Energy Limited may offset some of the negatives of this latest trading update from SSE – the deal takes the energy provider's total offshore wind portfolio to around 4GW and enhances its existing clean energy assets.
"However, the fact remains that adjusted operating profit is expected to be around half the £586 million achieved last year and indicates a worrying direction of travel to shareholders, who have already seen the value of their shares drop close to 30% in the last five years.
"While the demerger of SSE Energy Services and its amalgamation with npower is a move in the right direction – providing long-awaited cost savings to support capex plans – we await clarity on what it will mean for those with a stake in the new business.
"In particular, although the group has stated today that the dividend will be 97.5p for 2018/19 , the level of future dividends remains uncertain once more with today's capital expenditure commitment."