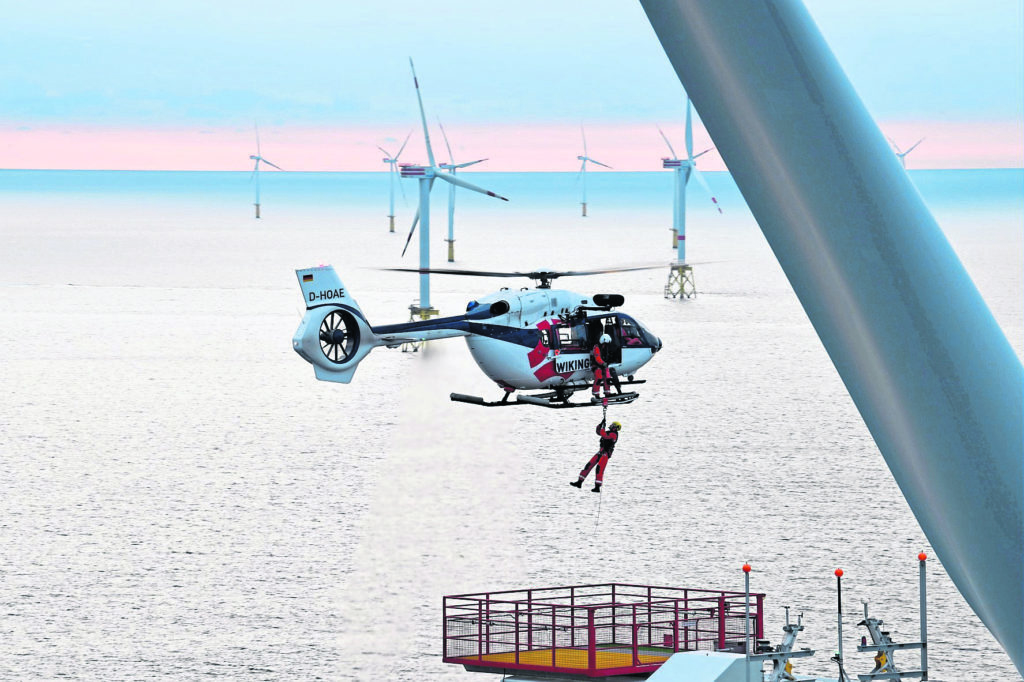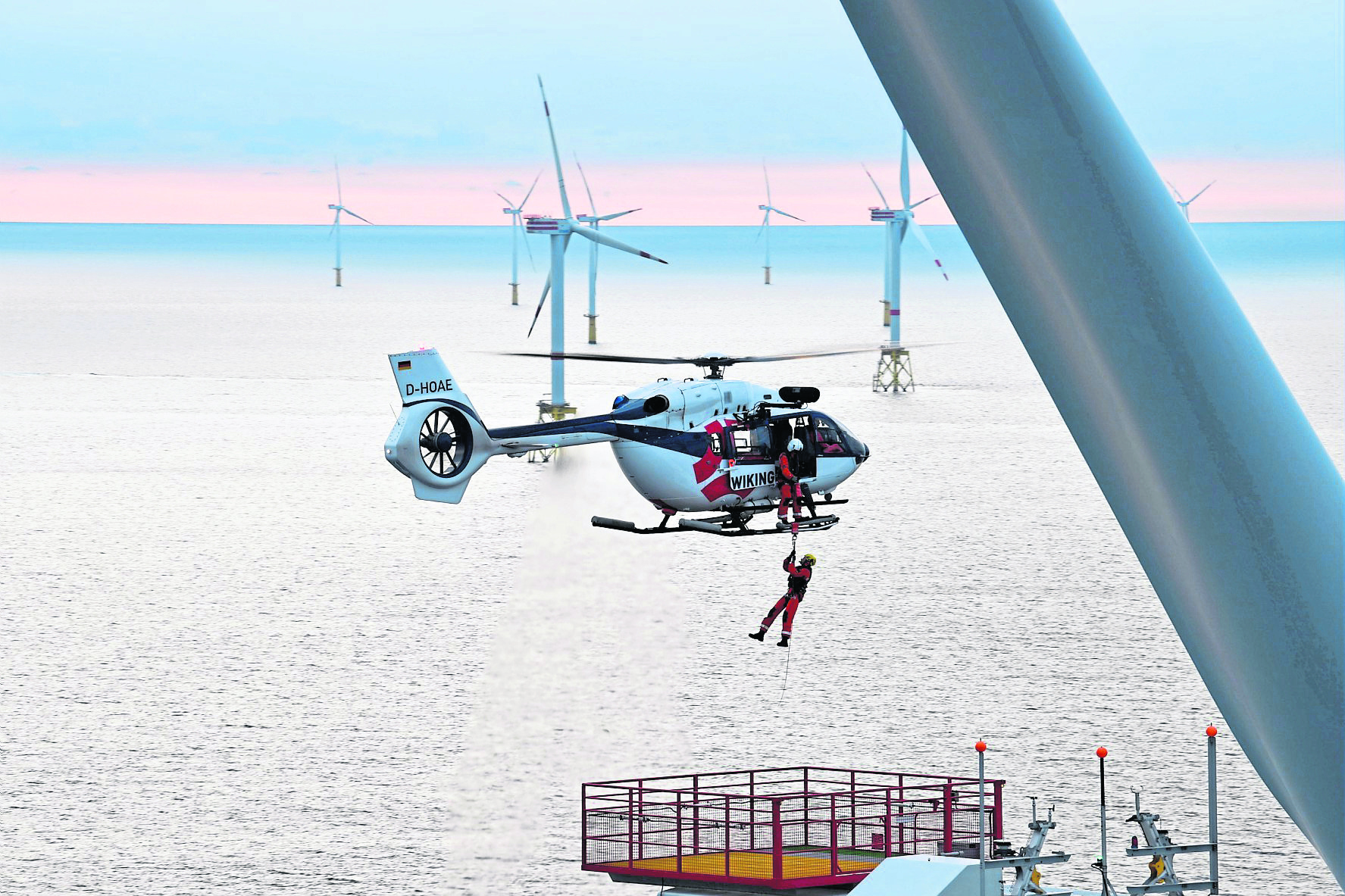 The North Sea Heliports Alliance (NSHA) has added Aberdeen Airport to its roster as it looks to develop further services for the offshore wind sector.
The NSHA, launched at last week's WindEnergy conference in Hamburg, includes Europe's six largest heliports.
Aberdeen International Airport, the busiest heliport in the world, will join Emden, Esbjerg, Humberside, Avinor Stavanger and Den Helder Airports as an "energy hub".
The group has been formed in response to the need for heliports to assist national governments, the energy sector and port organisations in developing robust helicopter services for the growing offshore wind industry.
In the North Sea, Aberdeen Offshore Windfarm and the Beatrice Offshore Windfarm are already generating energy, while the Neart Na Gaoithe (NnG) and Moray East developments will soon begin construction.
With big developments in the pipeline, a major role of the NSHA will be to prepare the North Sea oil and gas sector for the "for the impending roll-out of offshore wind projects".
Martin Stubbs, head of aerodrome operations at Aberdeen International Airport, said: "The offshore wind market presents the energy industry with a new, but exciting challenge. This will require efficient helicopter services and expertise, not only for the construction of offshore wind farms over the next fifteen years, but also for a vision on the long term maintenance and supply strategies. There is a clear energy transition into offshore wind.
"We hope that the NSHA can make a real difference, by sharing knowledge, best practice and expertise among the group, for the good of the energy sector."
Last month, helicopter firm Airbus announced it expects the growing offshore wind transport market to add £8 billion to its balance sheet over the next two decades.
Airbus identified wind farms as a business segment undergoing growth and said that it "expects demand for up to a thousand helicopters over the coming two decades".
The firm confirmed it would provide supply, maintenance and crew transport to a growing number of offshore wind developments.
Recommended for you

Huge jackup oil rigs on the horizon for new Aberdeen Harbour