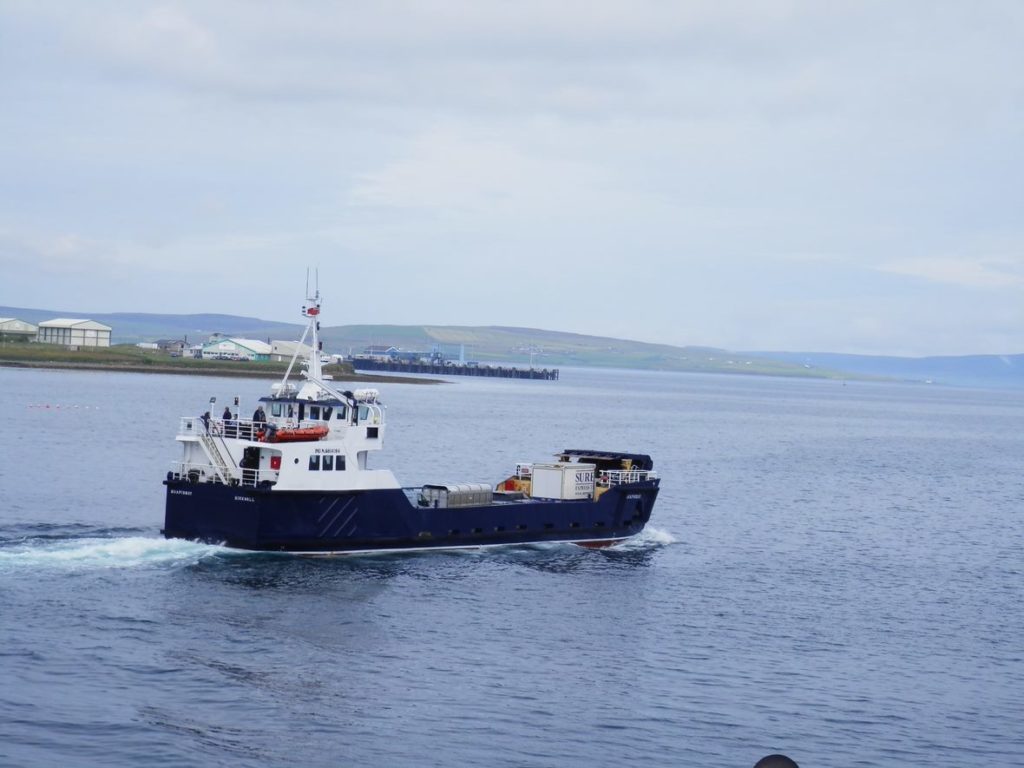 A pioneering hydrogen-powered ferry project is full steam ahead thanks to a huge cash injection.
The European Marine Energy Centre (EMEC) announced yesterday it had secured almost half a million pounds of funding, bringing the UK's first hydrogen propelled commercial ferry to the northern isles.
An Innovate UK grant will see the project use £430,332 of funding to design and integrate a hydrogen diesel dual fuel injection system upon the vessel.
Orkney-based EMEC said the new "hydrogen injection system" will power the ferry between the main town of Kirkwall and the island of Shapinsay.
The research group added that the 12-month HyDIME (Hydrogen Diesel Injection in a Marine Environment) project, formally started on 1st August 2018, will provide a stepping stone to de-risk and kick-start future hydrogen marine projects.
Hydrogen manager for EMEC Jon Clipsham said:"The potential for developing hydrogen powered vessels is one of the most exciting prospects, particularly given the number of carbon-intensive inter-island ferries located here. We're really excited to be part of this project to create a ferry run on a carbon neutral fuel.
"Orkney has an abundance of renewable electricity which the local grid cannot cope with. This led EMEC to look into alternative ways to store and use electricity so that Orkney's wind, tidal and wave power potential could be fully realised."
If successful, the project could prove the hydrogen/diesel model a more efficient and lass harmful mode of travel for the marine industry.
Led by Ferguson Marine Engineering Limited, the project will be executed by a consortium consisting of Orkney Islands Council, High Speed Sustainable Manufacturing Institute (HSSMI), the European Marine Energy Centre (EMEC), and Lloyds Register.
Project manager Tristan Coats of HSSMI said: "HSSMI have a rich history within the automotive sector, and with a newly opened office in Glasgow, we are looking to transfer our learnings from this industry and our knowledge of advanced manufacturing into different sectors.
"We believe that developing a hydrogen economy within Scotland and the greater UK is essential for decarbonising transportation and energy production. HyDIME is an exciting first step on this journey."
As an alternative to fossil fuels, the hydrogen ferry project will help determine whether other regions of the UK could benefit from the implementation of similar similar hydrogen infrastructure.
Orkney Island Ferries added: "Orkney islands council and the Ferry services are very proud to be part of this ground-breaking project, which may lead the way to reducing the many form of pollutants released when using hydrocarbons and lead onto communities producing some of the energy for their own transport."
Ferguson Marine's chief naval architect Chris Dunn said it brings the UK "one step closer" to delivering a zero-emission ferry by 2020.
Recommended for you

EMEC completes tidal decommissioning study