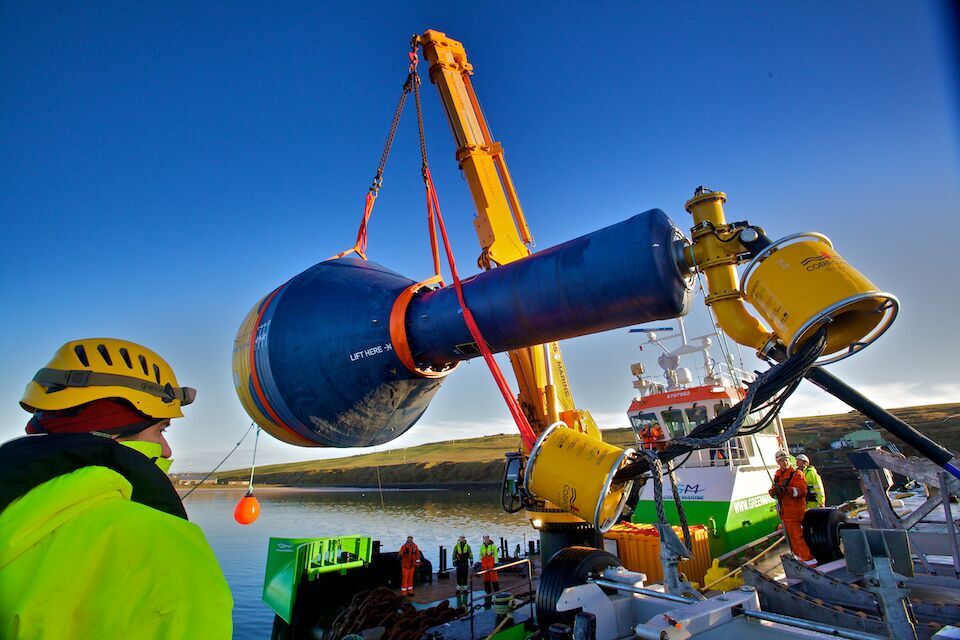 An Orkney-based wave converter has proven its sea legs after it underwent tests to prove its storm and power generation viability.
The CorPower C3 Wave Energy Converter (WEC) has undergone 18 months of land and ocean testing in order to ascertain its ability to generate power within the harsh North Sea environment.
Swedish firm CorPower tested the wave converter on land before bringing it to the European Marine Energy Centre (EMEC) in Orkney.
As a test centre, EMEC has grid-connected test berths for full-scale prototypes.
CorPower said the storm testing proved the device was "largely transparent to incoming waves", with the C3 showing "robust operation in storm conditions".
The firms added that the power generation of the C3 was "consistent with the expectations from simulation".
Elaine Buck, technical director at EMEC, said: "We're delighted with the success of the project, funded by Wave Energy Scotland. CorPower's WEC has been put through a rigorous 18-month test programme, beginning with onshore power take-off tests in Sweden using a bespoke hardware-in-the-loop test rig, and culminating with ocean testing at EMEC's scale test site at Scapa Flow in Orkney.
"EMEC has overseen the dry and wet testing of the machine, ensuring strict quality management and quality assurance of the verification process and providing Performance Statements for both stages. We are looking forward to further supporting CorPower as they develop their next iteration WEC using the learning from the C3 tests."
As part of the project, the EMEC issued a performance statement verifying the performance.
Patrik Möller, CEO at CorPower Ocean said: "Based on the results, the projected performance of the next generation commercial scale C4 machine has been increased. With C4, the structural efficiency of wave energy is expected to improve by more than five times compared to current state-of-the-art, bringing wave energy above 10 MWh/ton, which is comparable to leading wind turbines.
"Getting more energy with less equipment means lower CAPEX per MW. Smaller lighter machines are easier to handle using low cost vessels, giving less costly operations and maintenance."
Recommended for you

'Waveswing': Huge AWS wave energy converter bound for Orkney later this year