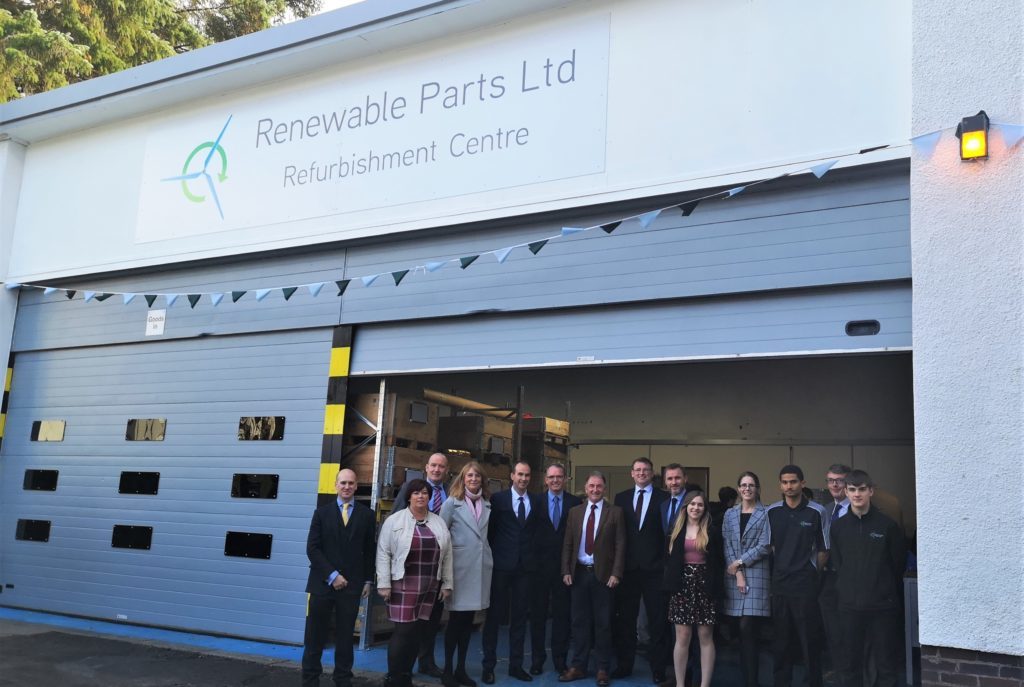 The UK's first wind turbine repair and recycling centre has opened in Scotland.
Part of a quarter of a million investment, west coast firm Renewable Parts said it hopes the business will herald the "next phase in the industry's development".
The new centre is housed within a former ambulance station in the seaside town of Lochgilphead.
The new £250,000 investment will see the firm connect with its aftermarket spares warehouse in Renfrew, near Glasgow, to provide a full turbine repair and recycle service.
Renewable Parts chief executive James Barry said: "Over their typical 25-year lifecycle, wind turbines generate high quantities of used material that is turned to scrap.  Renewable Parts aims to significantly reduce this level of waste, offering fully warranted refurbished parts to customers at up to 40% below the cost of new.
"Utilising some of the world's best engineering expertise from the University of Strathclyde and Massachusetts Institute of Technology, Renewable Parts is plotting a course for a greener future in the wind industry.  Located in the west of Scotland, our venture is developing high-skilled jobs in a region with some of the UK's best wind resource."
"We're delighted to be able to provide high-quality jobs in a remote area. Young, skilled people are part of the success of the renewable energy industry to date and it's vital that we continue to embrace their talents to drive the next phase in the industry's development."
The Lochgilphead centre currently employs 4 people, including one apprentice.
Jim McDonald, vice chancellor of University of Strathclyde added: "I think the courage, the investment and the commitment that I've learned about from Renewable Parts Ltd. makes this a massive success story.  Scotland needs more of this and it's of great personal pride for me that my institution is so heavily involved with Renewable Parts through the development of a productive strategic partnership."
Last month, energy consultancy firm DNV GL claimed in a report that a number of aging European windfarms were nearing the end of their planned lifetime.
The report said the "end of life planning was becoming an increasingly prominent issue in the renewables sector", particularly in the case of wind energy, as the first commercial wind developments "are now reaching – or in some cases passing – their expected 20-year lifetime".