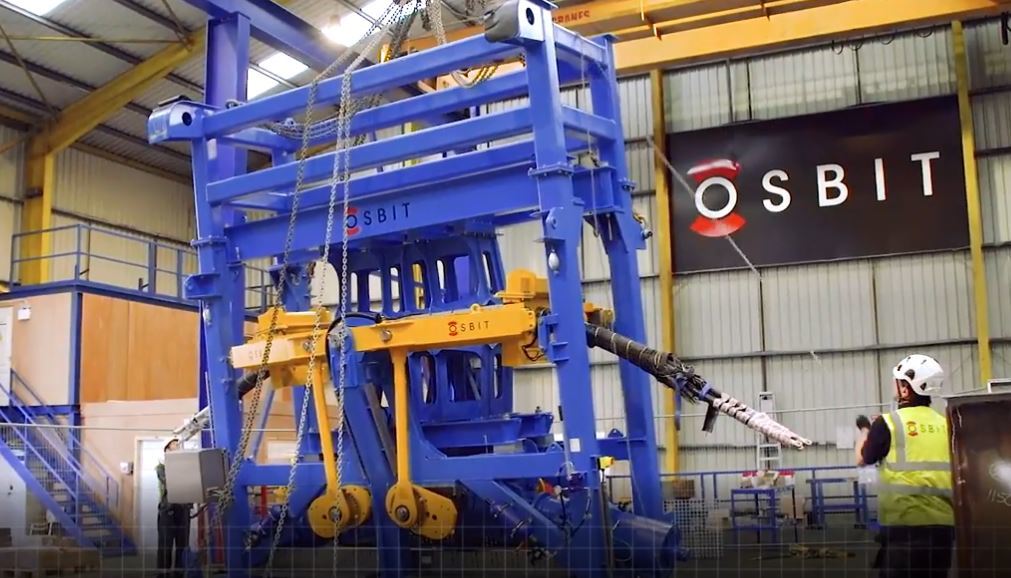 A new rig to test offshore floating wind and tidal energy subsea cables is to be unveiled by the Offshore Renewable Energy (ORE) Catapult in a cost saving effort.
ORE Catapult claim the cable bend fatigue rig will "support the development, and improve the performance and reliability" of subsea cables.
The rig, a 15-tonne structure designed by Northumberland-based firm Osbit, is capable of testing floating wind and tidal cables, carrying out operational research and acting as a representative test bed for subsea cable projects.
ORE Catapult say the vast majority (80%) of offshore wind project insurance claims are through "cable-related failures".
Alex Neumann, ORE Catapult's electrical infrastructure Asset Manager, said: "ORE Catapult is a leading independent expert in the test, validation and certification of High Voltage (HV) electrical systems.
"By adding the new test rig to our UKAS-accredited HV laboratories, we are able to fully integrate our extensive suite of specialist test and measurement facilities and engineering expertise to provide a better understanding of failure modes and in so doing improve the efficiency, performance and resilience of subsea cable systems."
Brendon Hayward, managing director of Osbit, added: "We are pleased to deliver a bespoke testing system to support ORE Catapult in advancing the global development of subsea cables. This project is a great case study showing how we employ our risk-mitigating programme delivery system to develop appropriately engineered solutions, fully aligned with our client's requirements."
Recommended for you
Plans unveiled for £130m subsea cable manufacturing facility