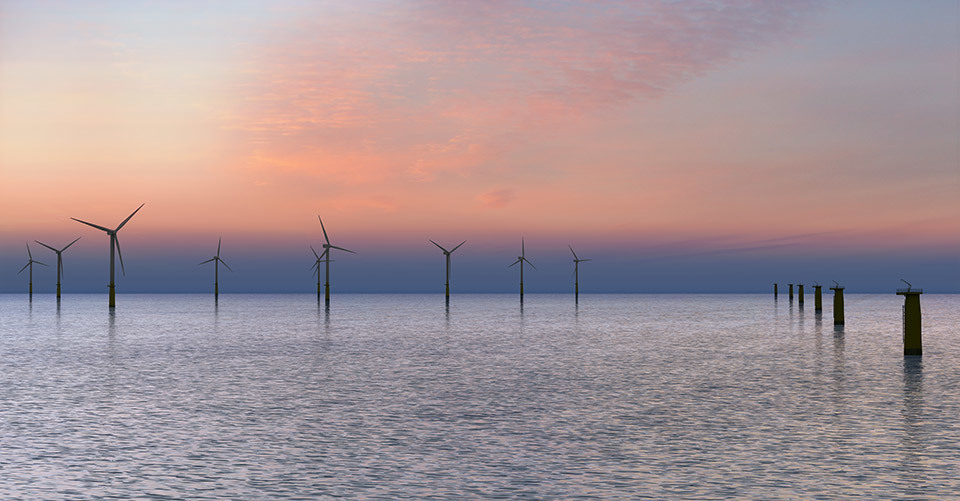 ScottishPower has switched to 100% wind power generation after selling its gas and hydro business in a £702million deal.
Drax Group is buying the portfolio of assets – power generation of 2,566 megawatts (MW) – after making a deal with Iberdrola, Scottish Power's Spanish parent company.
ScottishPower said the sale means it will completely switch away from coal and gas generation to wind power.
The assets include a pumped hydro storage site in Cruachan, run-of-river hydro locations at Galloway and Lanark, four combined gas cycle turbine stations and a biomass-from-waste facility.
ScottishPower said the deal comes as the firm is investing £5.2billion in the next four years on renewable energy, enhanced grid networks and smart technology for customers.
It has 2,900 MW of offshore wind developments in the pipeline, along with its 714MW East Anglia ONE windfarm and is seeking additional development areas in the next round of leases.
Chief executive Keith Anderson said: ""This is a pivotal shift for ScottishPower as we realise a long-term ambition. We are leaving carbon generation behind for a renewable future powered by cheaper green energy. We have closed coal, sold gas and built enough wind to power 1.2 million homes.
"Every working day we are investing over £4m to deliver cleaner, smarter power for customers. From today we can focus solely on making energy generation cheaper, cutting carbon quicker, building smart grids and connecting customers to renewable electric future for transportation and heating."
Drax, which owns the UK's biggest power plant in North Yorkshire, has sought to move away from coal ahead of the national deadline of 2025 to phase out the most carbon-intensive form of power generation
The power company said last month it was in discussions with Iberdrola to buy assets.
The move marks another move away from coal-burning power stations for Drax, which has already converted four of its six generating units to burn wood pellets.
CEO Will Gardiner said: "I am excited by the opportunity to acquire this unique and complementary portfolio of flexible, low-carbon and renewable generation assets."It's a critical time in the UK power sector. As the system transitions towards renewable technologies, the demand for flexible, secure energy sources is set to grow.
"We believe there is a compelling logic in our move to add further flexible sources of power to our offering, accelerating our strategic vision to deliver a lower-carbon, lower-cost energy future for the UK.
"This acquisition makes great financial and strategic sense, delivering material value to our shareholders through long-term earnings and attractive returns.
"We are combining our existing operational expertise with the specialist technical skills of our new colleagues and I am looking forward to what we can achieve together."
Recommended for you

World's most powerful tidal turbine to be launched in Dundee next week