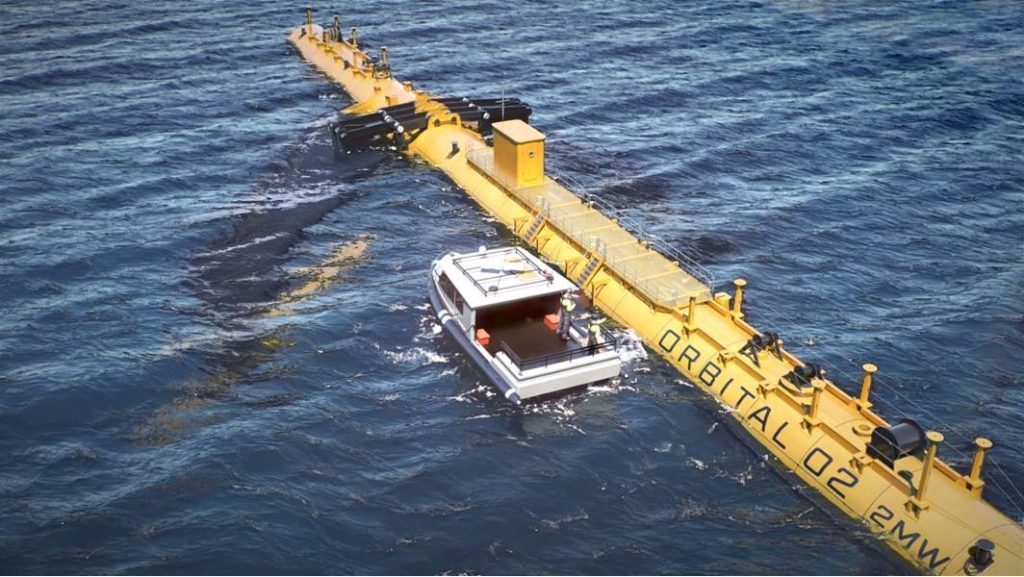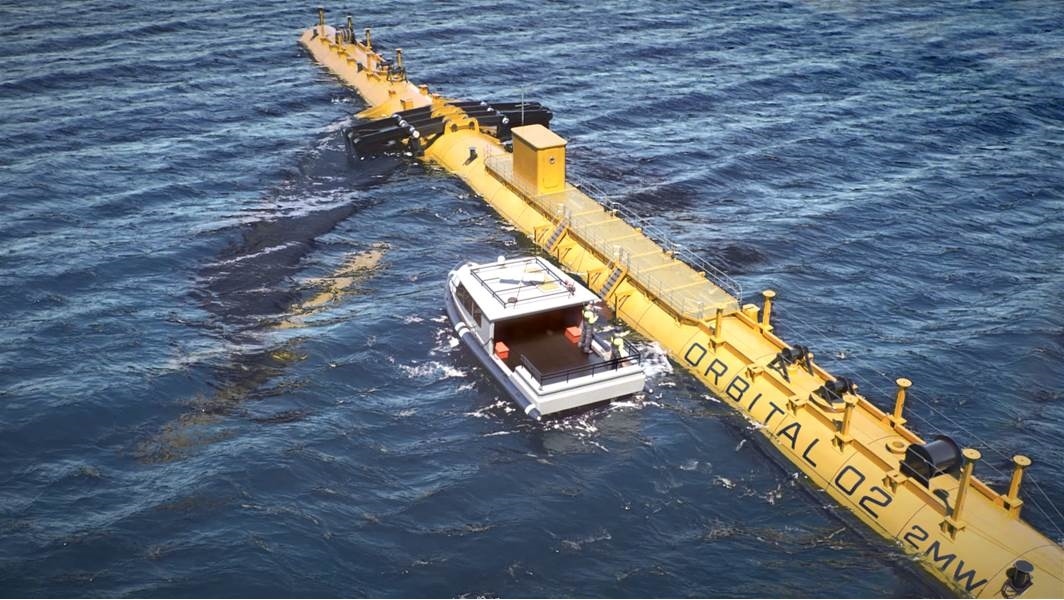 A leading Orkney-based tidal turbine firm today announced a complete rebrand while launching a parallel £7 million investment offer.
Scotrenewables Tidal Power confirmed the change of name to Orbital Marine Power as it seeks to commercialise the company's tidal technology.
The firm reported an industry benchmark in August as the SR2000 tidal turbine generated more power in the past year than the entire Scottish marine energy sector managed in the 12 years prior to its launch.
Orbital Marine Power confirmed it was targeting investment of £7m to support the build of the company's first commercial turbine product, the Orbital O2, a more efficient version of the two megawatt (MW) SR2000.
Once built, the 2MW Orbital O2 will be installed on the company's existing berth at European Marine Energy Centre (EMEC).
Orbital Marine CEO, Andrew Scott, said: "We want the Orbital O2 to be the springboard for a new, sustainable industry built around floating tidal – one that comes from an idea conceived in Orkney, engineered in Scotland and delivered across a UK supply chain, with the ability to change the world in a better way."
Last month, multi-millionaire technology developer Matt McGrath was named as a new investor in the company.
Mr McGrath, who sold his firm Aircraft Medical for £72 million, will join the Orkney-based company's board of directors, joining his sister Sian George who has chaired the board since February 2016.
Orbital Marine Power confirmed the new name is "inspired by the orbital cycle of the moon around the earth, the reliable provider of tidal energy".
Asked about the rebranding, Mr Scott said: "After a comprehensive exercise, we are really pleased to introduce our new brand identity, and to do so at such an exciting time for the business, as we begin the build of our next generation turbine, the Orbital O2 2MW (previously referred to as the SR2 2000)."
Recommended for you

Tidal Turbines: A rare Scottish success story