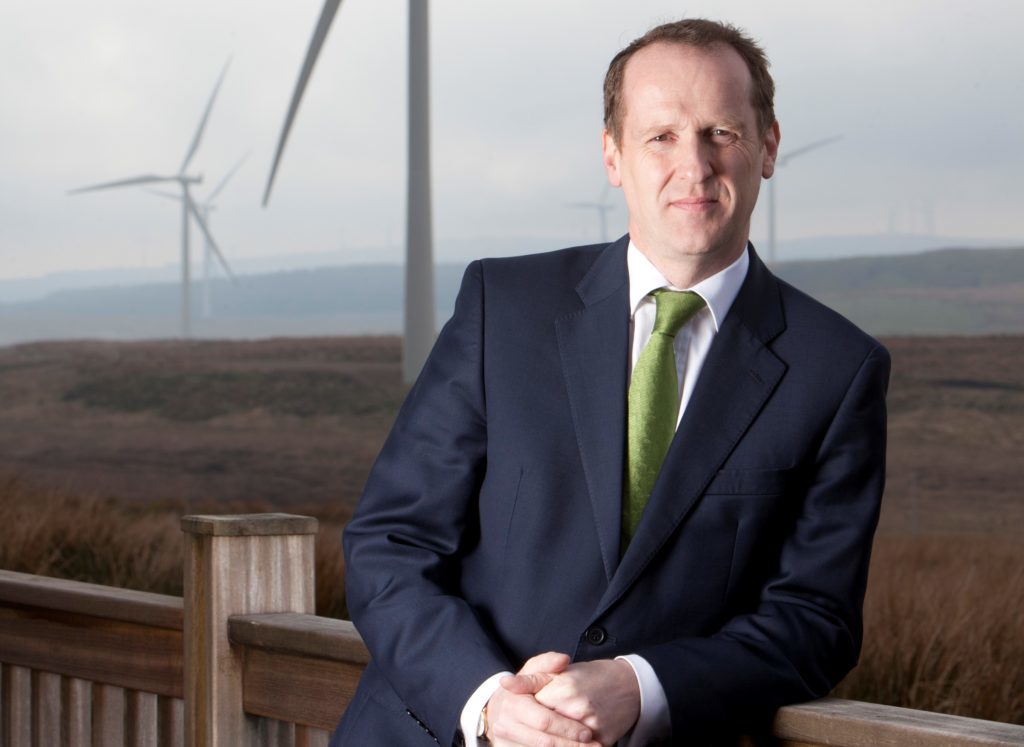 ScottishPower has refuted accusations alleging the firm will shortchange the Scottish supply chain following its commitment to become a fully wind generated firm.
The energy firm yesterday announced the sale of its gas and hydro assets to Drax Group for £702 million including the Cruachan hydro station in Argyll.
It vowed to completely switch away from coal and gas generation while increasing its onshore and offshore wind portfolio.
But workers union GMB last night hit out at the lack of historical investment in the UK supply chain by large-scale wind developers, causing a shortfall in Scottish jobs.
GMB Scotland secretary Gary Smith said: "Scottish Power has committed to spending £5.2 billion on renewables but the question is how much of the capital spend will be in the UK?
"Scotland has one of the largest wind sectors but almost no manufacturing jobs in renewables."
Mr Smith added that Scotland currently has three yards "lying idle", referring to troubled fabrication firm BiFab.
He said: "Developers have for too long preferred to make their turbines abroad, including in heavily subsidised Spanish yards, and all that we've ended up with in the UK is higher energy bills to pay the renewables subsidies. We demand work comes to Scottish yards."
ScottishPower defended its record by pointing to its £1.6bn investment in eight Scottish onshore windfarms.
The firm said it "expected" 86% of future projects "could be built in Scotland" and 12% in Wales, creating 18,000 jobs during the "peak years of construction".
A ScottishPower spokesperson said: "By becoming a 100% green energy generator, we aim to the deliver the best value for our customers. Aside from environmental benefits, our investments will also provide employment opportunities and a wide range of benefits for local communities and the wider economy in Scotland.
"For example, of eight onshore wind farms we recently built, hundreds of millions of pounds will directly benefit the Scottish economy."
The UK energy giant said Scotland accounts for 51% of total expenditure with onshore wind projects adding £297m of "value" to the local community.
ScottishPower's agreement with Drax Group meant shedding a number of high-profile Scottish assets, including a pumped hydro storage site in Cruachan, Argyle and Bute.
The firm also sold run-of-river hydro locations at Galloway and Lanark, four combined gas cycle turbine stations and a biomass-from-waste facility near Uddingston.
ScottishPower's chief executive Keith Anderson yesterday described his firm's choice to sell off its gas and hydro assets as a "pivotal shift" in the company's history.
Drax Group is buying the portfolio of assets – power generation of 2,566 megawatts (MW) – after making a deal with Iberdrola, Scottish Power's Spanish parent company.
Recommended for you

'Novel approach' needed to meet ScotWind floating supply chain ambitions