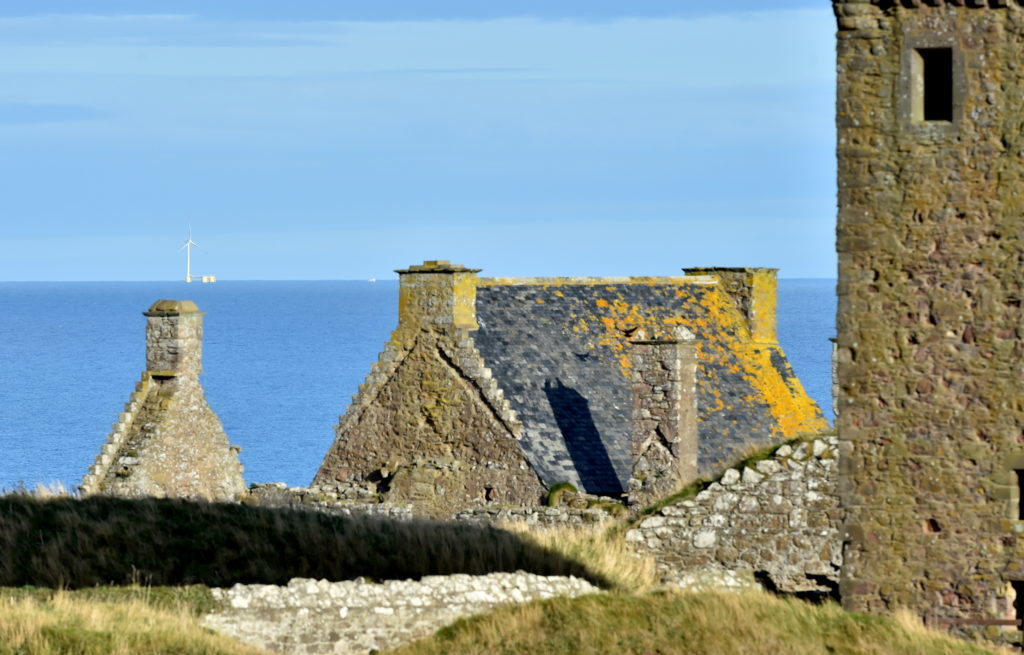 A major new £500 million offshore wind farm, visible from the coast around Stonehaven, has started to take shape.
The plans were developed by Kincardine Offshore Windfarm Ltd (KOWL) and with the first dot on the horizon now making an appearance – six more turbines are expected to follow by the end of 2020.
At almost 600ft high and expected to be generating power this year, the turbine is nine miles offshore between Stonehaven and Aberdeen and lies entirely within the Scottish Marine Area.
KOWL director Allan MacAskill said that the project would be the biggest in the world when completed.
Kincardine Offshore Windfarm Limited was set up by Scotland's former deputy first minister Lord Nicol Stephen, who is also a director.
It is being operated by Pilot Offshore Renewables.
The wind farm was initially expected to cost £250 million when first planned in 2016, but will now cost closer to £500 million. Mr MacAskill said the development would require £350 million to build, with lifetime operational expenditure likely to be around
£150 million.
He added: "This type of project has never been done before. We will be producing this year and in the early part of 2020 we'll be installing a further five 9.5 megawatt (MW) turbines.
"All in, this wind farm will be about 49 megawatts. When finished it will be the biggest floating wind farm in the world."
The development plan for the Kincardine test and demonstration project originally envisaged the installation of eight turbines, but a variance applied for last year has seen that total drop to seven.
At two megawatts, the first turbine to be connected is less powerful than the six larger units which will follow.
They will be among the most powerful turbines in the world, with a potential rating of up to 9.5MW each.
In total, the Kincardine development is expected to produce enough power for 56,000 homes and support 110 jobs during assembly.