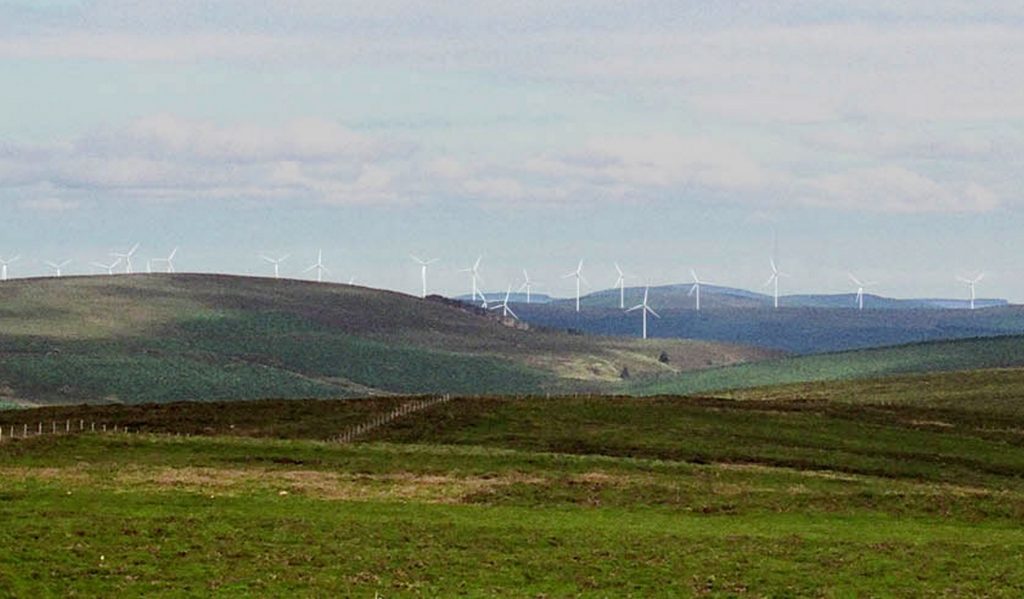 Public exhibitions are to be held to display proposals for new turbines at a north-east windfarm.
The extension would be to Mid Hill windfarm in Fetteresso Forest, Aberdeenshire.
Plans were lodged to build 10 extra turbines on the site, which was already home to 33.
Members of the public have been given the chance to voice their opinions on the proposals at three different exhibitions.
The first will take place at Banchory West Parish Church on November 6 between 4pm and 8pm.
Another will be in Auchenblae Village Hall on November 7 between 10am and 2pm.
The final event will be held at Drumlithie Village Hall, also on November 7, between 4pm and 8pm.
Finnish energy firm Fred Olsen Renewables Ltd originally built the windfarm through its subsidiary Fetteresso Wind Limited in 2014, with a further extension of eight turbines having since been added.
A spokesman for the company said: "Fetteresso Wind Limited invite members of the public and interested stakeholders to attend public exhibitions, which will illustrate the proposed 10-turbine extension to the operational Mid Hill Windfarm, located on the hills of Turf Hill, the Builg and Mid Shanks, near Fetteresso in Aberdeenshire.
"We are committed to Scotland's ambitious renewable energy targets and always aim to consult widely.
"The public exhibition will be in the form of an informal drop-in session.
"Our team will be on hand to answer any questions you may have.
"Any comments relating to the proposal may be made by email to press@fredolsen.co.uk by the end of December 2018."
Recommended for you

Public invited to have say on first phase of £215m BP Aberdeen hydrogen project