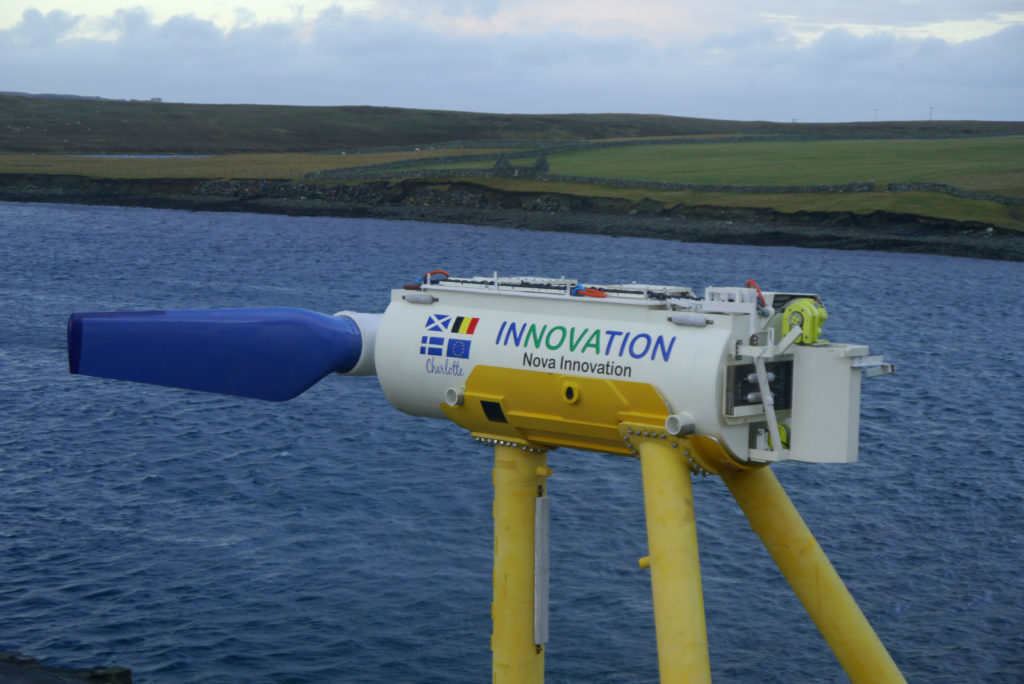 A Scottish tidal turbine firm has scooped an EU business award for its work in the marine energy and micro-grid sector.
Edinburgh-based Nova Innovation was awarded the Enterprise Europe Network Award 2018 in Vienna last night.
Nova received the award for its development and expansion of the world's first offshore tidal array in Bluemull Sound in Shetland.
It successfully delivered the world's first offshore M100 tidal array in 2016.
The firm has worked on the Shetland projects with Belgian partner IDETA for the past five years, a pan-European collaboration brokered by the Enterprise Europe Network.
Simon Forrest, chief executive at Nova Innovation, said:"It's wonderful to receive this prestigious award and it is testament to the hard work and exceptional calibre of the teams involved.
"We must give a special thank you to Scottish Enterprise's Enterprise Europe Network team who helped Nova build a partnership with IDETA of Belgium and other organisations across Europe. That pan-European collaboration has accelerated our growth and enabled us to deliver these world-leading projects.
"Tidal energy is the next big global renewable resource to come to market. It has the huge advantage of being highly predictable. The tidal energy sector also has enormous potential to provide jobs, boost economic growth in coastal regions and drive exports."