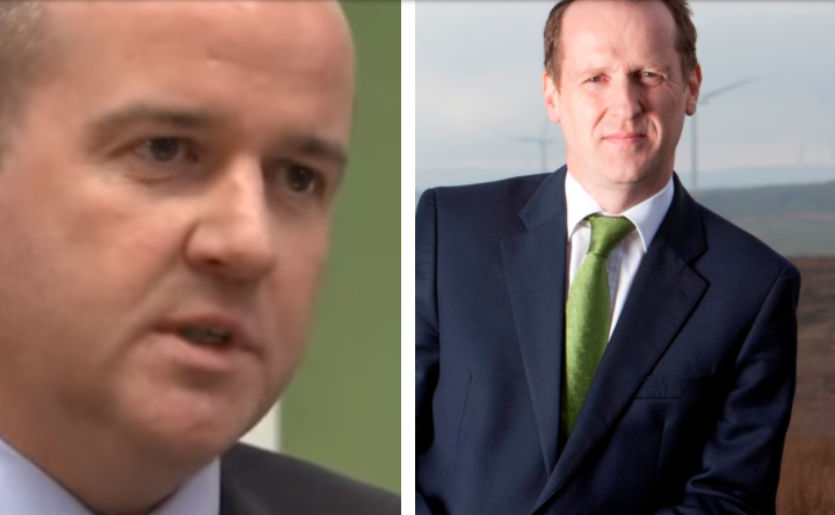 ScottishPower bosses have confirmed that they are "definitely going for" and are "actively engaged" in the offshore wind market north of the border.
Offshore wind managing director, Jonathan Cole, and ScottishPower chief executive Keith Anderson said yesterday that they were looking "with interest" at the Scottish offshore market and the upcoming Contracts for Difference (CfD) auction round.
Mr Cole and Mr Anderson were talking to Energy Voice at the opening of ScottishPower's 350 megawatt (MW) Wikinger project in Germany.
The commitment is the first time Mr Cole and Mr Anderson have publicly stated the firm's position on Scottish offshore wind.
Mr Cole said: "We're very focused on onshore because that's where a lot of the larger scale opportunities are.
"But for offshore, the Crown Estate Scotland are running a process soon and we're very actively engaged in that consultation.
"We're encouraging them to get more offshore leases out there to feed the market with more projects because that's what the market needs. If there are opportunities in Scotland then definitely we're going to go for them."
Asked what projects ScottishPower might be looking at, Mr Cole added: "What you want is big projects where you can get this clustering onset going, where you can serialise the process and where you can get big operational synergy."
Two weeks ago, ScottishPower switched to 100% wind power generation after selling its gas and hydro business in a £702 million deal.
Drax Group bought the portfolio of assets – power generation of 2,566 megawatts (MW) – after making a deal with Iberdrola, ScottishPower's Spanish parent company.
ScottishPower said the sale means it will completely switch away from coal and gas generation to wind power.
With a number of Scottish onshore wind projects under its belt, the move to focus on both onshore and offshore wind will mean that ScottishPower will need to build on its West of Duddon Sands project and EA1 developments.
But the firm's CEO isn't making plans to buy into current projects off the coast of Scotland.
Mr Anderson said: "Our usual model is to develop projects from scratch because that's the way we get the right sites and get involved in the process.
"Once of twice we've gone into projects part of the way into the development phase, but usually we try to get into them at the beginning.
"Even when we've gone into projects in partnership, we tended to go in with a partner where the project is right at the start of the development process.
"We like be involved with projects from the beginning in both onshore and offshore."
Recommended for you

RWE's Triton Knoll offshore wind farm generates first power