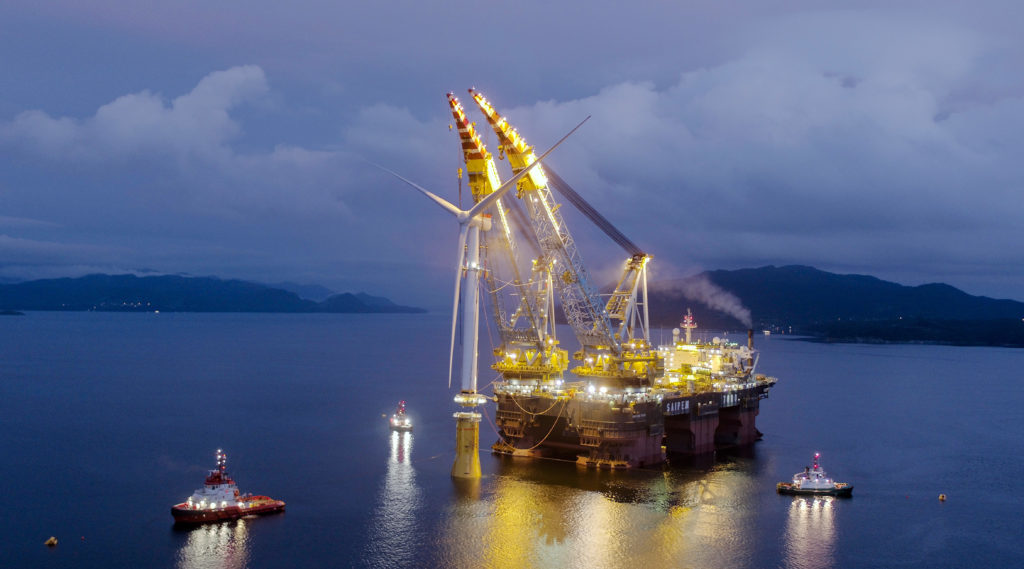 Floating wind is unlikely to see a boom for at least a decade, said an offshore wind industry boffin yesterday.
Tom Wewer, floating wind lead for developer Innogy, said the industry will not see commercial scale projects in the near future as the industry goes through a 10 year testing phase.
Mr Wewer was talking at Floating Offshore Wind UK event in Aberdeen yesterday.
Mr Wewer said: "People are talking about this and working to get floating wind up to commercial scale, but it isn't going to be today. The sector is unlikely reach its peak for another decade."
He added that his firm Innogy is looking to create a "world class UK supply chain" that is capable of reaching a global market.
Recommended for you

Gigawaters #1: Sea of opportunity