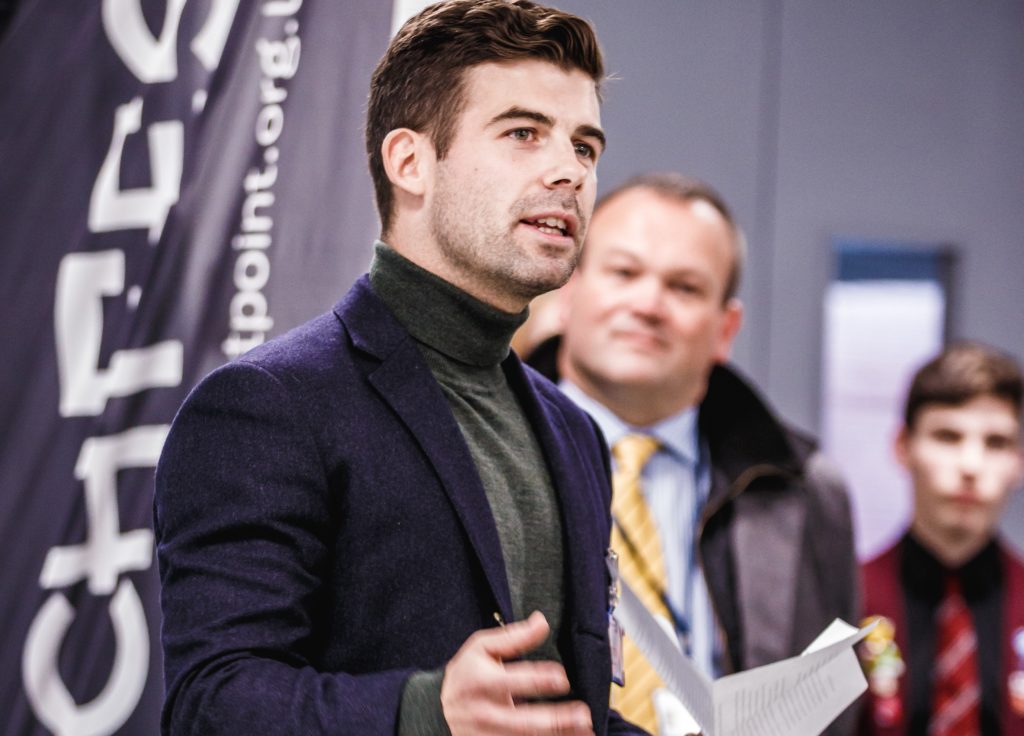 A north-east floating wind project said yesterday it hopes a new high-tech classroom investment will create a "ripple effect" and encourage local renewable energy education.
Norwegian energy firm Equinor yesterday opened the Hywind Hub at Peterhead Academy, the result of a £60,000 donation.
The cash sum was used to transform a former disused classroom into an "ultra-modern" renewables space, complete with screens, break out areas and turbine models.
The facelift was the result of a collaboration between Hywind – the world's first floating offshore wind farm – Aberdeenshire Council and Peterhead Academy.
Hywind plant manager Halvor Hoen Hersleth said: "With this facility we're aiming to give a chance and motivate the young in Peterhead and Aberdeenshire toward an interest in education in science, technology, engineering and maths (STEM).
"I would encourage the students here today to take advantage of this opportunity."
Hywind, the first floating offshore wind farm of its kind, has been producing power for more than a year.
The five-turbine development is 16 miles off the coast of Peterhead, Aberdeenshire, and can power around 20,000 homes.
Equinor's new energy manager Hannah Mary Goodlad described the classroom as a "dedicated space and a physical link" to the windfarm and a place to encourage the "renewables technicians of the future".
Ms Goodlad also revealed the hub will be available for use to local primary schools in Peterhead and the local community.
Adding that she hoped the new space would create a "ripple effect" and increase the number of local students considering STEM and renewables as a future career.
Aberdeenshire Provost and councillor Bill Howatson said: "I'm really encouraged to see such an innovative idea come to fruition, which will benefit the school and its pupils, arming them with a skillset of ever increasing importance.
"This disused classroom has been transformed into a state-of-the-art facility and an impressive environment to learn."
In July, Peterhead was the chosen site of a world first as the Hywind floating wind farm was hooked up to a battery storage system capable of receiving grid connection.
The new Batwind battery storage project was the result of a tie-up between Norwegian energy giant Equinor and United Arab Emirates-based Masdar.
It allows the wind project to store all the energy it generates before transport to the National Grid.
Recommended for you

Norway looks to finally bring offshore wind home