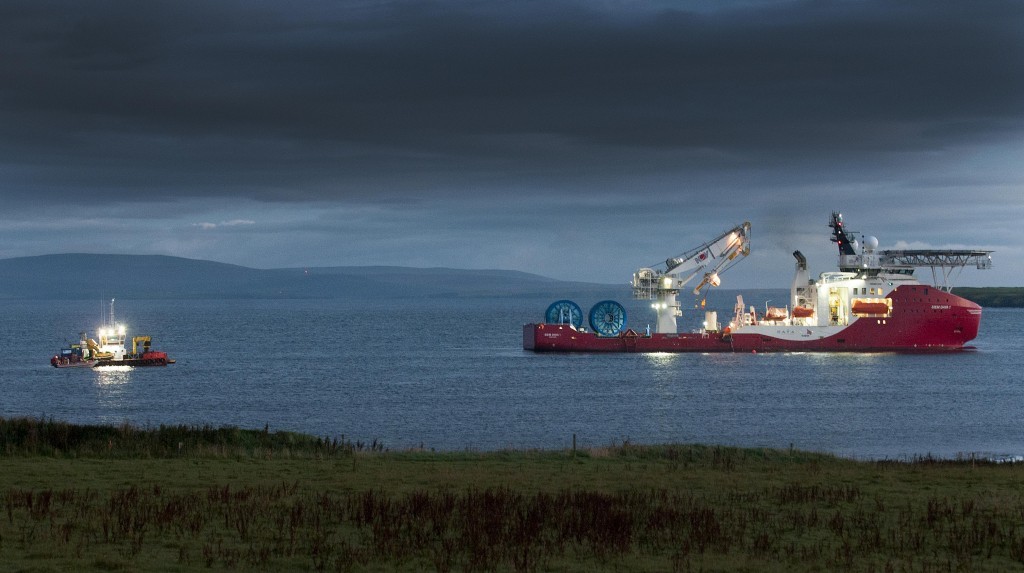 A "nice little industry" is emerging in the north of Scotland tidal energy sector, a top renewables analyst has said.
Adam Forsyth, director of renewables and infrastructure at financial services firm Cantor Fitzgerald, said last night that the continued success of Scottish tidal firms such as Simec Atlantis Energy (SAE) has created a "rising tide" in the sector.
Cantor Fitzgerald's financial forecast for SAE said the firm's "growing experience in marine interventions" meant it was viewed as much less of a risk than "during original deployment".
He said: "The Andritz Hammerfest Hydro (AHH) turbines being taken out of the water and serviced on a vessel then put back in, all in 30 hours without the vessel going back to the port, that seems to me quite a major development. If they can do that every time, and cut down some of their interventions, in that manner that itself is improvement.
"Especially when in the past they haven't been able to do any. Now that they've done that several times, they're getting more experienced at it.
"I think the fact that we've not had any real material delays or issues. That gives us comfort. The more we can see that the company has done something and done it successfully, the more we can believe it's possible, almost as a matter of routine. Before we weren't sure about the level of risk, but now we know what it is and can be a little more relaxed about it."
Mr Forsyth pointed out that the Scottish tidal sector was in real trouble six months ago due the recent removal of UK Government support.
In August, Orbital Marine, formerly Scotrenewables, chief executive Andrew Scott cautioned the sector may be about to "snatch defeat from the jaws of victory", just as his firm's SR2000 tidal turbine located off Orkney smashed all expected targets.
However, SAE managed to coax entrepreneur Sanjeev Gupta's GFG Alliance to buy a 49.99% stake in the company, while Orbital Marine also received substantial private equity backing in September.
Mr Forsyth said: "There's Nova Innovation as well" who recently partnered with battery firm Tesla for world's first grid-connected tidal power station. "Though it might be a different scale of operation", he said.
"But I think there's a nice little industry there. A rising tide raises all boats and I think what's really interesting is the Simec Atlantis deal in France, which in some ways puts pressure on the UK Government.
"France is willing to support tidal projects while Simec Atlantis can get their costs down. What Simec Atlantis are showing us is that costs can come down over time so that support now is genuinely not something that needs support in the future. That's how generally how the philosophy of renewables support has been framed in the past in the UK."
Recommended for you

Simec Atlantis Energy sells majority stake in its tidal engineering division