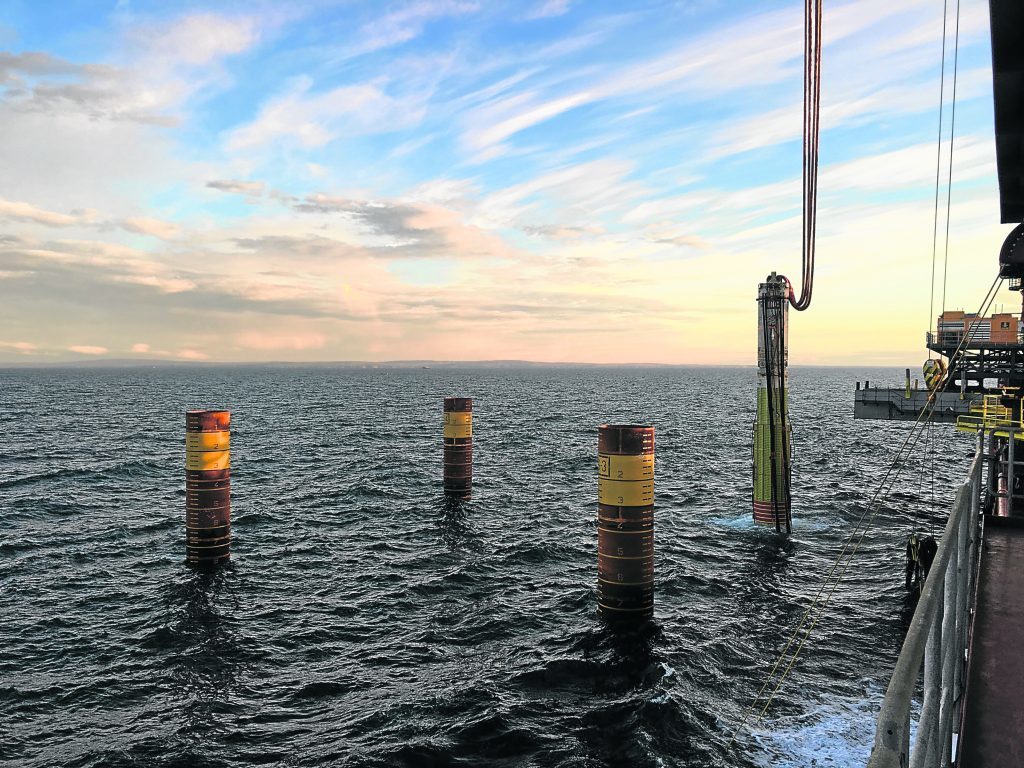 Scottish energy giant SSE is seeking a bigger slice of the renewables pie with the creation of a new business.
Named SSE Renewables, the wholly-owned entity will see the firm consolidate its current renewable energy assets in the UK and Ireland under a single banner.
SSE said the company will integrate existing assets and projects under development in onshore and offshore wind, hydro and pumped storage.
With 4 gigawatts (GW) of power generation under its belt, SSE Renewables will be led by managing director of green energy, Jim Smith.
Located in the Moray Firth, SSE currently has the Beatrice Offshore Windfarm in development with 33 of the 84 turbines installed as part of one of the largest infrastructure projects Scotland's history.
In September, Perth-based SSE purchased a 100% share in the mammoth Seagreen offshore wind project, a proposed two-part wind development less than 20 miles from the Angus coast.
The combined 120 turbine development will look to generate a capacity of over 1GW, making it the largest energy generating windfarm in Scotland to date.
Alistair Phillips-Davies, chief executive of SSE, said: "The creation of SSE Renewables is the latest step in our strategic goal to give greater focus to renewable energy, give investors greater visibility of assets and earnings in the future and give each of the businesses in SSE the best platform for success.
"Success will mean maximising SSE's contribution to the ongoing decarbonisation of the electricity system and creating value for shareholders and society in a sustainable way, with a clear focus on maximising future growth opportunities.
"SSE has a unique portfolio of renewable energy assets and a valuable pipeline of future opportunities. The creation of SSE Renewables will build on SSE's established skills in asset management and large capital project development and put the business in a strong position to evolve and succeed in a rapidly-changing electricity sector."
SSE also has more than 800 megawatts (MW) of potential onshore wind projects in the pipeline, including the 457MW Viking Windfarm, located on Shetland, and the 133MW Strathy South project based in the Scottish Highlands.
Recommended for you

BP advertises collaboration openings on Scottish offshore wind farm