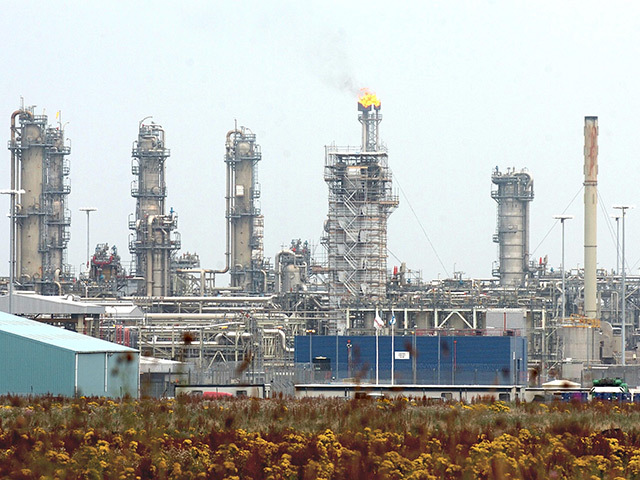 The UK Government will set out long-awaited plans to roll out carbon capture and storage technology later this month.
Business secretary Greg Clark confirmed in a speech last night that Westminster will publish an "action plan" to roll out the clean energy technology at scale in the 2030s at an upcoming summit in Edinburgh.
It comes after the a government taskforce on carbon capture and storage earlier this year highlighted the St Fergus gas terminal near Peterhead as having "unique potential" for deploying the tech widely due to its links to oil and gas.
That followed a scrapped plan for a major CCS site at Peterhead Power Station, which had to be discontinued when the government scrapped a £1bn fund for it at last minute, causing outcry.
Energy minister Claire Perry has said the technology is crucial to meeting climate change targets.
Mr Clark said: "The technology has economy-wide qualities that could turn out to be very valuable to indeed to delivering clean industrial growth.
"It could be that the deployment of low-carbon hydrogen for industrial heat, or even negative emission technologies might play a role. That might turn out to be necessary; we wouldn't want to rule it out at this stage but rather we should consider further into the future whether or not these approached will be useful or perhaps even essential.
"That is why I am today confirming that at the upcoming Summit in Edinburgh we will publish a CCUS Action Plan setting out our approach to deploying CCUS at scale in the 2030s, subject to costs coming down sufficiently.
"I am currently considering new missions under the Clean Growth Grand Challenge of the Industrial Strategy, looking at areas where we face the most acute decarbonisation challenges such as reducing our industrial emissions in particular industrial clusters.
"And beyond CCUS, this is also why I am keen to continue our support for R&D and that the Energy Innovation Board, which advises the government on clean technology innovation, strengthen the voice of business on its board."
The government's global CCUS summit takes place in Edinburgh from November 28-29.
Alan James, managing director of Pale Blue Dot, which runs the Acorn CCS project, welcomed Mr Clark's comments.
He said: "Pale Blue Dot Energy welcomes the confirmation from Greg Clark in his recent speech on the energy trilemma that the government will publish a CCUS Action Plan outlining their approach to deploying CCUS at scale in the 2030s, subject to costs coming down sufficiently.
"Recent work completed by the UK Cost Challenge Task Force has made a strong case for the economy-wide qualities of CCUS as a technology, particularly in its ability to decarbonise those parts of industry beyond power generation which renewables find hard to reach such as petrochemicals, cement, steel and the deployment of bulk low-carbon hydrogen for both domestic and industrial heat.
"Acorn is an infrastructure led full-chain CCS project being developed by Pale Blue Dot Energy in the north east of Scotland. It is the first CCS project in Europe to be supported by the Connecting Europe Facility as a European Project of Common Interest. In his speech, Mr Clark made great reference to option value.
"An operational Acorn CCS project in 2023 with its pipeline and shipping connections will deliver a full, low cost option to deploy CCUS at significant scale in the 2030s helping to decarbonise not just the small industrial area around St Fergus, but importantly along the east coast industrial clusters of the UK including Grangemouth, Teesside and Humberside and elsewhere around the North Sea basin.
"With 35% of UK gas also making landfall at St Fergus, it is also the ideal place to initiate the hydrogen economy using hydrogen manufactured from natural gas with CCUS. This will support the decarbonisation of the whole UK gas grid.
"We are encouraged by recent government direction and enthusiasm for CCUS and look forward to reading the details around the CCUS Action Plan later this month."
Recommended for you

Scottish CCS project drive could create up to 500 rural jobs