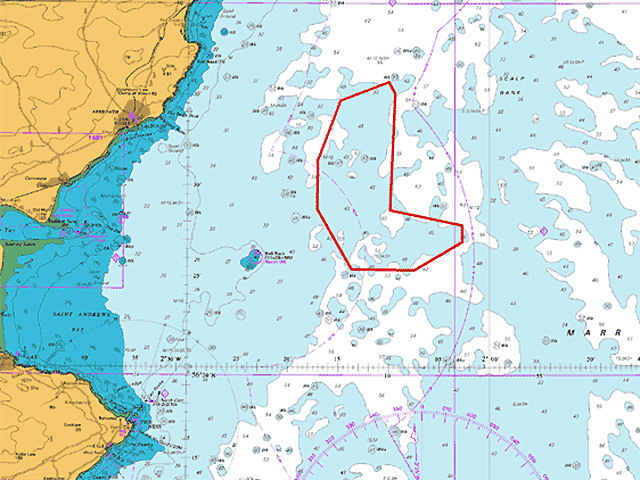 An Angus wind project is looking to benefit from the Aberdeen supply chain's "wealth of expertise".
Inch Cape Offshore Windfarm's Ian Johnson said operator Red Rock Power will be looking to "benefit" from the local industry's oil and gas expertise.
Red Rock Power has organised an Aberdeen event next week in order to engage with north-east firms.
Mr Johnson said: "We are aware that energy companies in the north-east are continuing to adapt their offering to compete within the renewables industry and this will ensure that they are well placed to secure opportunities on the development.
"We expect the Inch Cape project to benefit from the local industry's wealth of expertise and bring jobs to the area."
The windfarm is expected to bring in up to £750 million and 1,900 jobs to the UK economy, with an expectation the project will add a large proportion of the sum locally.
Mr Johnston added: "Our preferred suppliers will rely on local businesses to help them achieve and deliver elements of the construction packages. These supply chain events will give smaller, tier two and three suppliers a chance to learn more about the project and opportunities to secure contracts, as well as how to navigate the complex procurement process.
"We look forward to engaging with these local industry experts and sharing more insights into how the Inch Cape wind farm will be developed."
In August, Inch Cape Offshore Limited (ICOL) announced a new "alternative" application for consent to Marine Scotland for a 70 turbine development off the Angus coast.
ICOL confirmed that a fresh proposal would see it reduce the number of turbines at the Angus site following "new technological advances" in the offshore wind sector.
Andy McDonald, director of energy and low carbon technologies at Scottish Enterprise, said: "Scottish Enterprise welcome's today's announcement by Inch Cape Offshore Wind Ltd of its preferred suppliers, which illustrates the value of offshore wind to Scotland's low carbon economy and our growing strengths in this sector.
"Scottish Enterprise is now working with ICOL to organise a series of 'Meet the Buyer' events to help showcase the £multi-million supply chain opportunities arising from the construction of this £2bn project."
Local businesses operating within the renewables and energy sectors can still confirm interest in attending the supply chain events in Aberdeen on Wednesday 28th November and in Edinburgh on Friday 30th November.